Joint All-Domain Command and Control (JADC2)
CACI's SMART portfolio approach to joint all-domain command and control (JADC2) leverages decades of mission expertise and leading technology to deliver the ability for our customers to innovate and dominate in all-domain operations. We enhance decision-making at every echelon – bringing together distributed sensors, kinetic and non-kinetic effects, and data from all domains to enables the success of coalition, joint, and interagency operations. We are at the forefront of developing and integrating capabilities across all domains and the electromagnetic spectrum. With SMART, CACI delivers operational and informational dominance.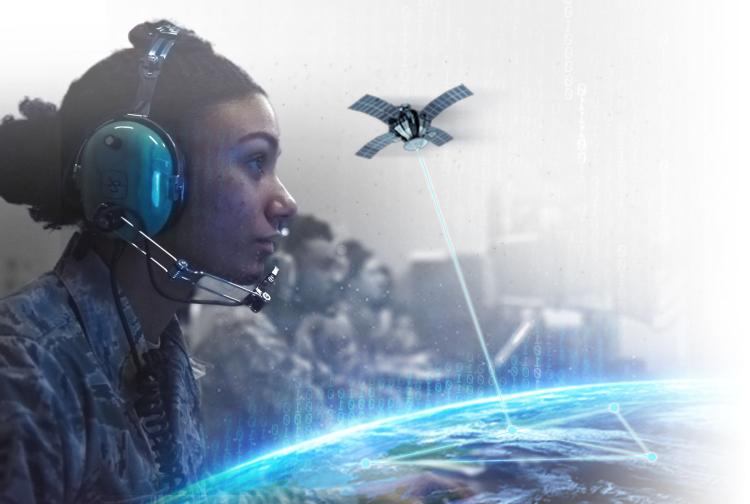 Modernizing the Kill Chain – the SMART Way
CACI's SMART (sense, make sense, act, and resilient technologies) portfolio combines CACI's decades of mission expertise and leading technology to enable the success of JADC2. Information dominance can only be achieved through a multi-domain approach, using simultaneous operations that deliver converged capabilities with surprise, range, and speed. The SMART portfolio helps achieve this goal by enabling the collection of data from sensors across organizations and military services, processing it, and making sense of it rapidly using breakthrough technology such as artificial intelligence (AI) to allow faster action than our adversaries. SMART enhances each step of the kill chain in multi-domain operations:
Sense gathers all sensor inputs from the physical environment, from signals intelligence (SIGINT) to electromagnetic spectrum (EMS) sensor inputs.
Make Sense leverages built-in information technology and computing resources, AI and machine learning (ML) algorithms, and smart applications to carry out predetermined tasks and rapidly process data.
Act empowers decision making and taking action to drive converged electronic warfare (EW), SIGINT, and cyber non-kinetic effects to deliver outcomes, using integrated payloads and resilient communications.
Resilient Technology and data underpin all elements of JADC2, by delivering hardened solutions to where they are needed – enabling the ability to operate, communicate, and fight through a contested environment.
SMART Capabilities for JADC2
CACI has invested ahead of need in several of the critical capability areas needed for JADC2 and harnessed its expertise and operational know-how with our customers across the Department of Defense (DoD). Our SMART approach focuses on three critical capability areas for JADC2:
Joint Unified Network Modernization

is CACI's focus on delivering assured network connectivity from the enterprise to the edge for joint force operations and enabling the rapid sharing of critical information through secure, "always on" resilient communications solutions. These allow forces to fight through contested environments using multi-path space, aerial, and terrestrial networks, wireless, optical communications, self-healing EMS capabilities, resilient cyber, and links that join effects with the right command and control (C2) node.

Mission Applications and Digital Transformation

answers the JADC2 goal of accelerating the speed of decision making by delivering mission management tools, applications, and computing solutions that leverage cloud computing and optimizes edge computing with smart applications that allow warfighters at all echelons to access the data they need to make rapid decisions. From collection and analytics at the tactical edge enhanced with AI/ML, to open source intelligence (OSINT) exploitation and our agile DevSecOps approach to enterprise and mission software, we help increase the speed and precision needed to succeed in high-intensity conflict.

Modular Mission Payloads

converge interoperable sensor integration and all-domain effects. These payloads answer the JADC2 goal of constructing a hyper-connected grid of interoperable sensors to achieve effects across domains, such as deep sensing from space, air, and land platforms. CACI experts innovate constantly on payloads for ISR/EW, counter unmanned aircraft systems (C-UAS), information operations (IO), cyber defense and offense, contested communications, and others to help our customers achieve dominance in future conflicts.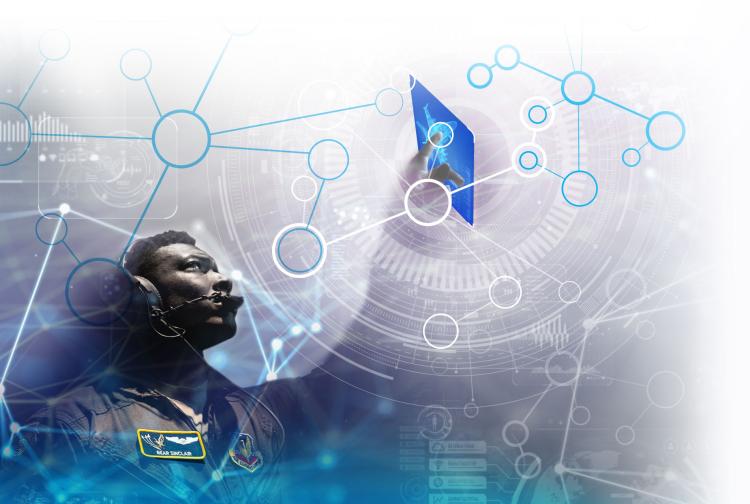 CACI's SMART Approach to All-Domain Operations
Maj. Gen. Peter Gallagher, U.S. Army (Ret.), Senior Vice President for Technology and Solutions, explores the challenges associated with JADC2 in this trending article, and how CACI's SMART portfolio leverages deep mission expertise and leading technology to give the DoD the advantage in all-domain operations.