Counter-Small Unmanned Aircraft Systems (C-sUAS)
Inadvertent or unlawful misuse of small unmanned aircraft systems poses an escalating threat to public safety, including to airports, buildings, military bases, critical infrastructure, and stadiums. The SkyTracker® Technology Suite is a C-sUAS capability comprised of different form factors designed to exploit the radio communication between sUAS and their controller.
The SkyTracker Technology Suite is a modular and scalable system-of-systems, with interoperable fixed site, on-the-move, and man-packable C-sUAS form factors. Our technology is software-defined and readily updated to enable new capabilities. It uses precision mitigation techniques to counter evolving threats and protect critical assets.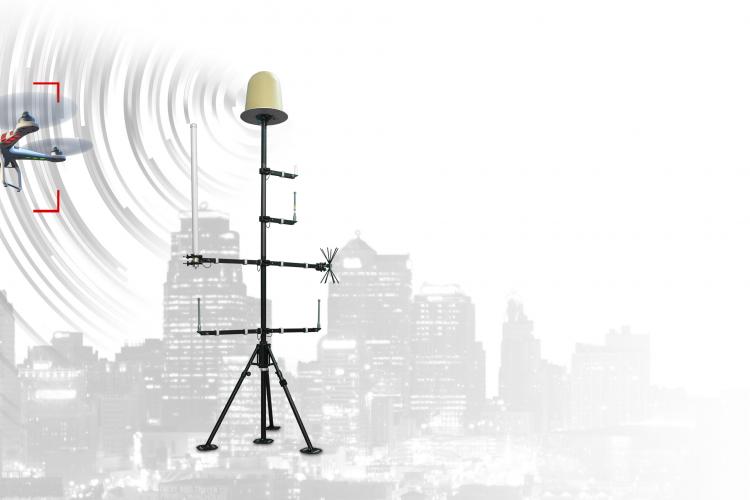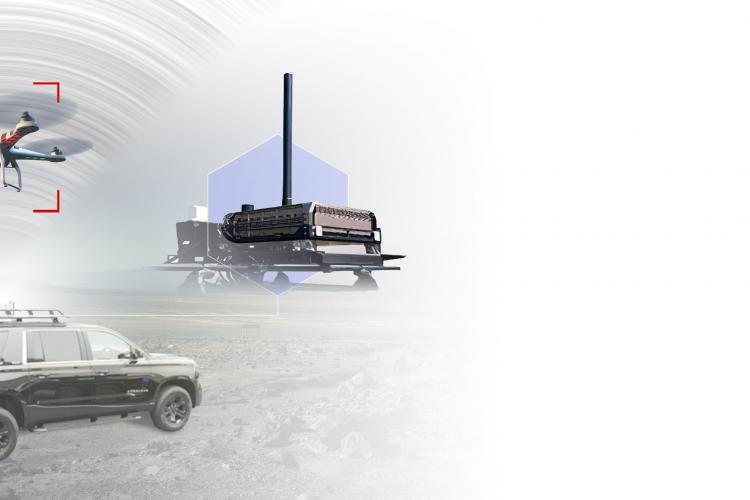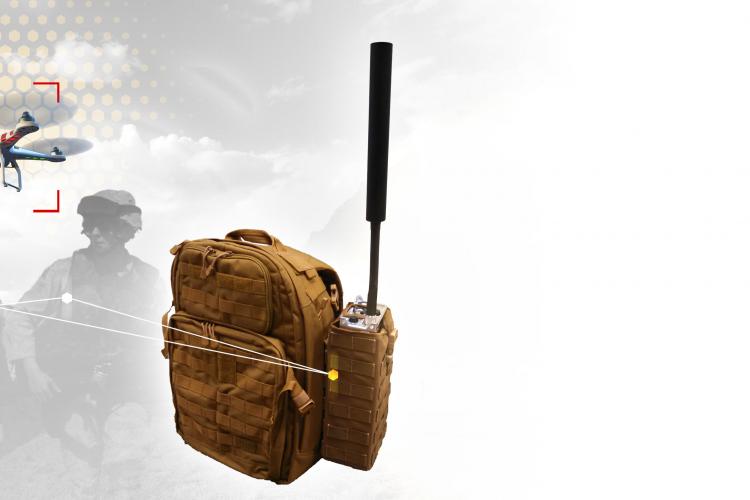 CORIAN™ for Fixed Facilities
The CORIAN system provides fixed facility protection against sUAS threats to warfighters and critical infrastructure. CORIAN detects, identifies, tracks, and mitigates sUAS threats using precision neutralization techniques that ensure little to no collateral damage to the surrounding radio frequency (RF) spectrum and existing communications. CORIAN provides the largest detection and mitigation ranges and has many other unique capabilities that can be customized to fit a customer's mission.
AWAIR® for On-the-Move Protection
The Automatic Warning of Aerial Intrusions and Response (AWAIR®) system provides on-the-move force or facility protection against hostile sUAS. The ruggedized, portable mobile platform leverages the CORIAN software baseline to precisely detect, identify, and interdict sUAS (Groups 1 and 2) threats. The system can be easily deployed on a vehicle or marine vessel, providing both ground and maritime convoy protection.
BEAMTM Manpackable C-sUAS
CACI's BEAM is the smallest man-packable C-sUAS attack system with the longest detection and mitigation range currently available on the market. BEAM surveys the environment to enable deployed units to counter sUAS and analog video signals. It can operate autonomously to deliver precision distributed attacks and provide rapid, responsive force protection capability in hostile environments. It integrates with other BEAM and SkyTracker Technology Suite devices to provide modular, extended perimeter protection.
CACI experts integrate signals intelligence (SIGINT) and radio frequency systems to support SkyTracker's detection, identification, and mitigation capabilities. Using Agile and DevSecOps methodologies, CACI delivers quick-reaction capabilities to meet the rising tempo of today's missions.
SkyTracker's passive detection capability creates an electronic perimeter boundary around sensitive locations that is superior to geofencing. The modular, scalable systems provide continuous, automated monitoring day or night and can integrate into existing command and control or security systems. The modular system protects high-value assets in locations surrounding government buildings, embassies, and stadiums. It is scalable to provide wide-area defense of airports, military bases, and areas under temporary flight bans, such as locations experiencing forest fires. 
Accurately Locates s-UAS and Their Operators
SkyTracker's s-UAS detection, identification, and tracking system uses s-UAS radio links to precisely identify and locate systems flying in banned or protected airspace. SkyTracker has the capability to locate the ground operator, enhancing responders' ability to engage only those operators who are inadvertently or unlawfully misusing their aircraft.
The SkyTracker system triangulates the position of misused s-UAS for accurate geolocation, while differentiating them from other s-UAS in the same area. CACI's software-defined technology means the system continually adapts to evolving threats.