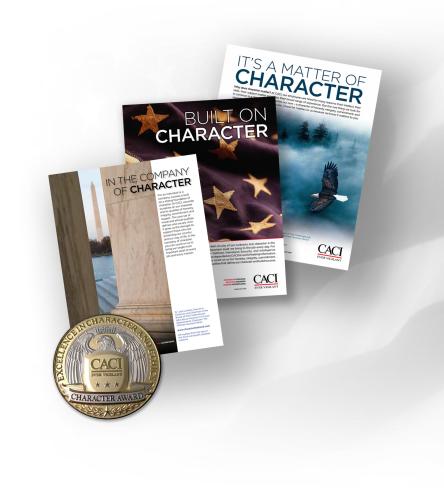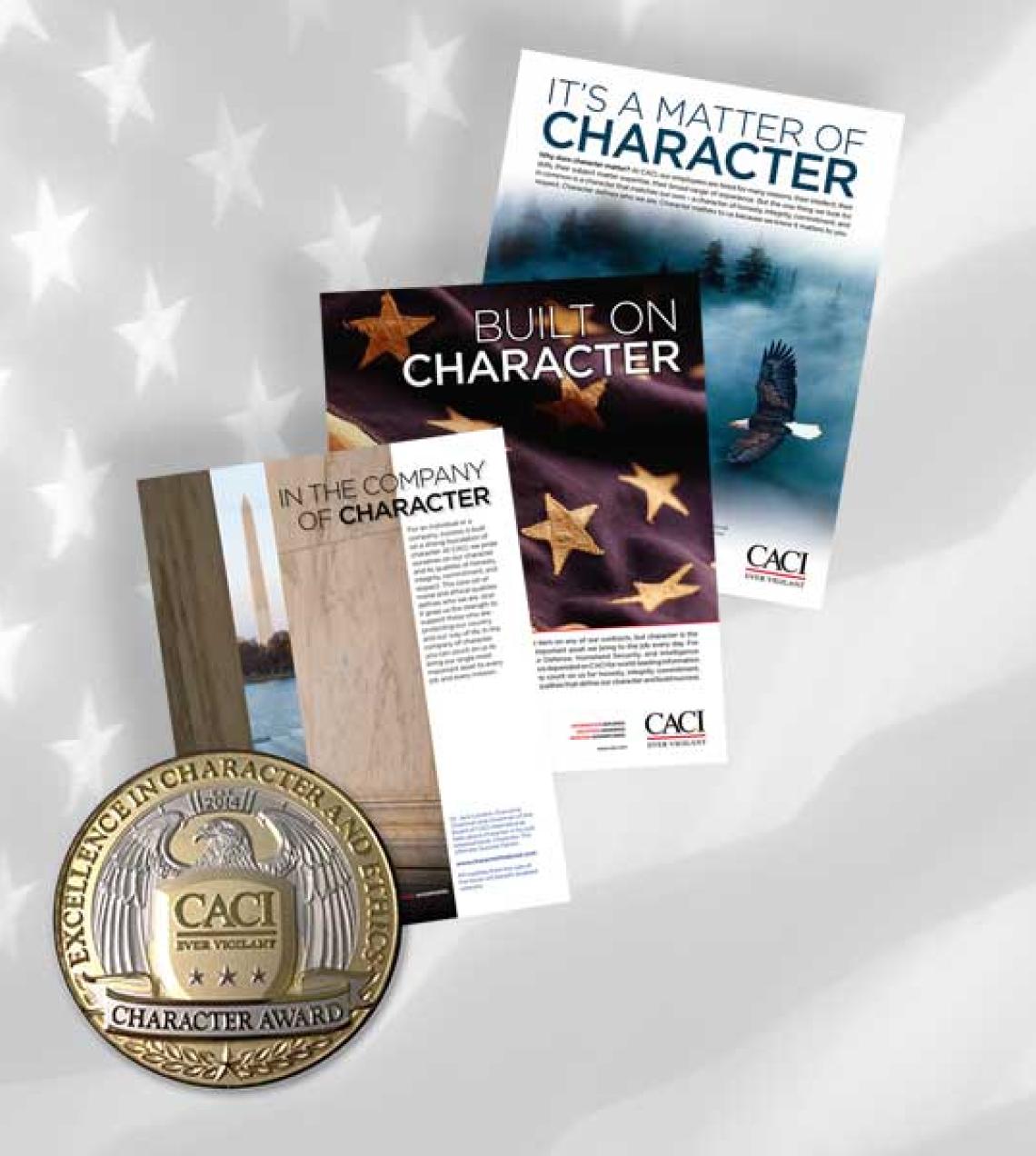 Our Culture of Character & Innovation
CACI's culture is the driving force behind our success. Our culture defines who we are, how we act, and what we believe is both the right way and our duty in conducting business. Our culture unifies us as a company and strengthens our resolve to meet our customers' – and our country's – most critical missions.
There are two pillars to CACl's culture. The first is

Character

– our commitment to ethics and integrity in all we do. The second is

Innovation

– our dedication to advancement and excellence in all we do.
Character
We Act With Integrity
We respect our colleagues and our customers, adhering to the highest ethical standards
We make accountability our promise to meet our obligations and always do the right thing
We Keep Our Commitments
Customer missions are our focus as a trusted partner on national priorities
We empower employees to build careers and contribute to our success
We Take Pride in What We Do
We are proud to work for CACI as an ethical role model in our industry
We are a collaborative team of diverse, talented, and highly-skilled professionals who fulfill America's motto: E Pluribus Unum – out of many, one!
Innovation
We Have a Vision for the Future
Ingenuity comes from our intrinsic need to create, build, and grow
We create opportunities as we explore and identify new technologies and markets
We Are Entrepreneurial
We take the initiative to develop solutions and services that anticipate our customers' needs
We create distinction – different and better results – for our customers
We Perform With Excellence
We deliver value through our unique offerings and our customer relationships
Quality is ingrained in our solutions and services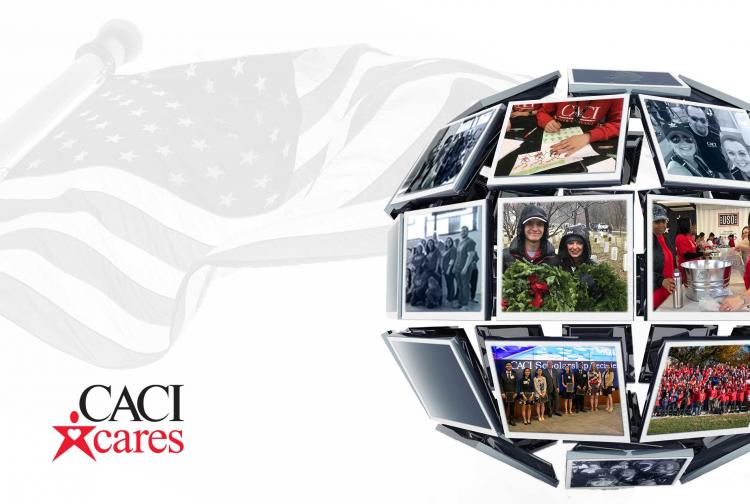 CACI Cares Program
By generously supporting charitable programs and initiatives that benefit our country, military and their families, education, tomorrow's leaders, and our employees in time of need, we embody CACI Culture.
Excellence+ Program
Excellence is tied to everything we do. With our Excellence+ customer satisfaction program, we strive for performance that's beyond excellent. The Excellence+ assessment provides customers a structured and impartial means of giving feedback to project teams and executives during their contract's period of performance.