CACI Cares
CACI cares about our nation and the communities in which our employees live and work. We support charitable programs and initiatives that benefit our country, our military and their families, education of future leaders, and our employees in times of need.
Through the CACI Cares philanthropy program, we form strategic partnerships with organizations aligned with our business and mission in these core areas:
Investing in the Next Generation of Innovators
The Heroes Who Serve
In addition, our employees generously volunteer their time to their local neighborhoods and those in need. Volunteerism is one of the many ways our employees embody CACI Culture, and why CACI is a great place to work.
In Spring 2020, during the COVID-19 environment, CACI Cares sponsored more than 5,455 meals to frontline medical professionals and 552,500 meals to food banks, in communities where our employees work and live.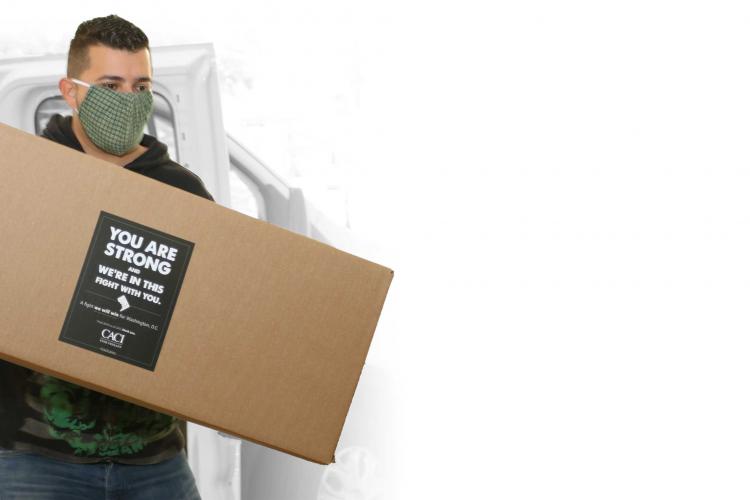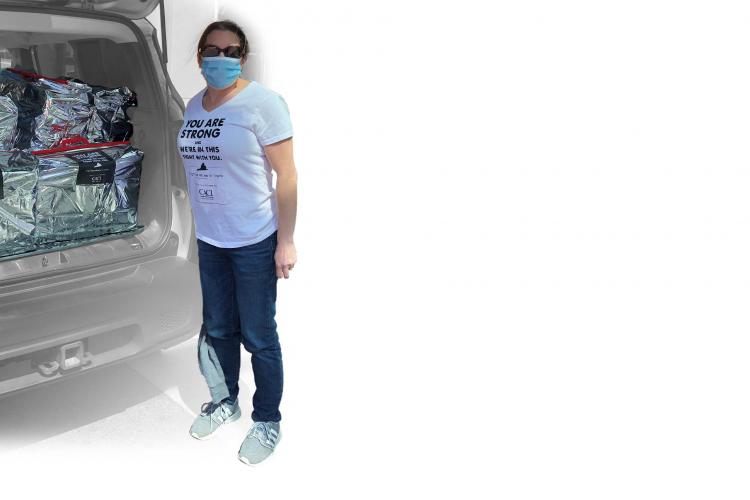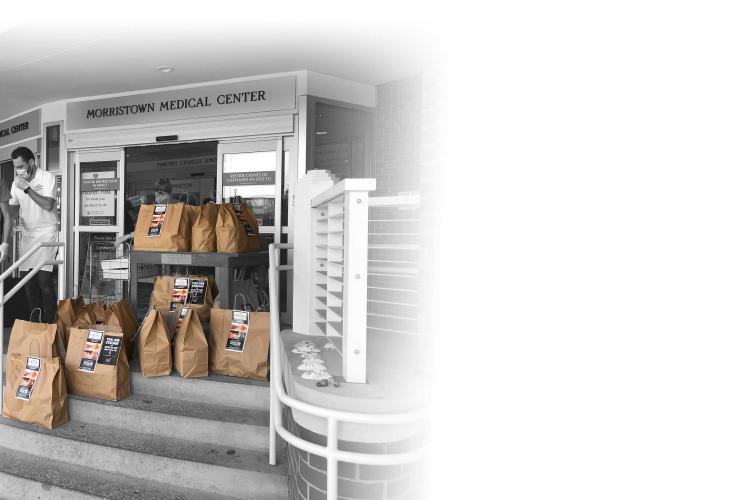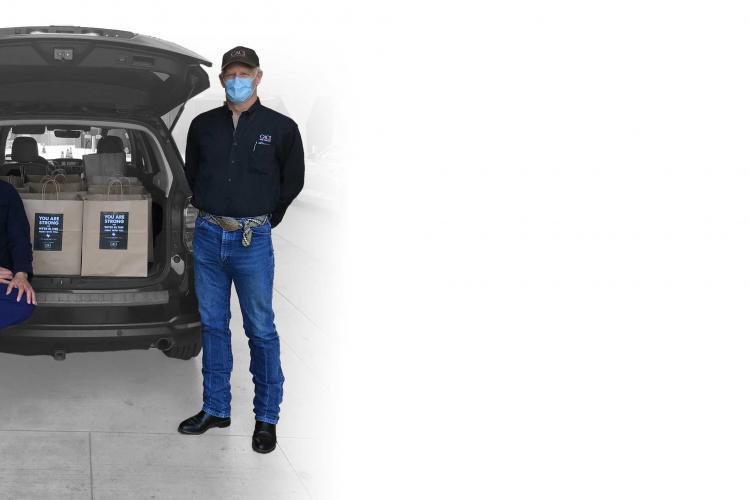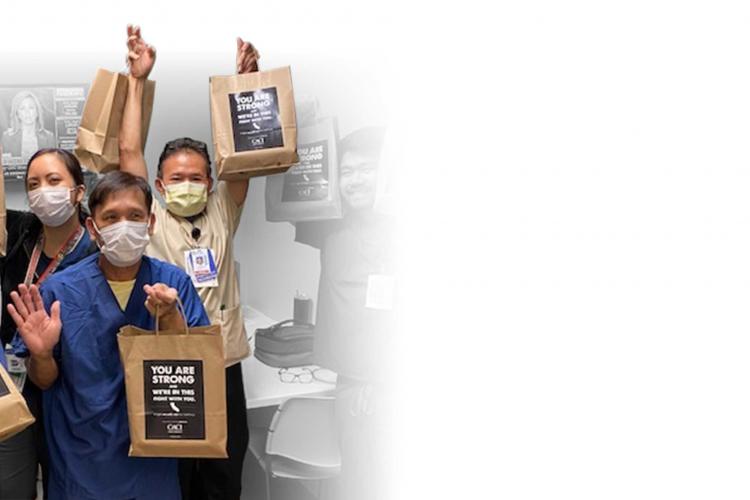 CACI sponsored meals for medical professionals at George Washington University Hospital in Washington, DC.
CACI sponsored meals for medical professionals at Integris Hospital in Oklahoma City, OK.
CACI sponsored meals for medical professionals at Inova Fairfax Hospital in Fairfax, VA.
CACI sponsored meals for medical professionals at Morristown Medical Center in Florham Park, NJ.
CACI sponsored meals for medical professionals at the University Hospital San Antonio in San Antonio, TX.
Medical professionals at the Sharp Memorial Hospital in San Diego, CA who received meals from CACI send their thanks!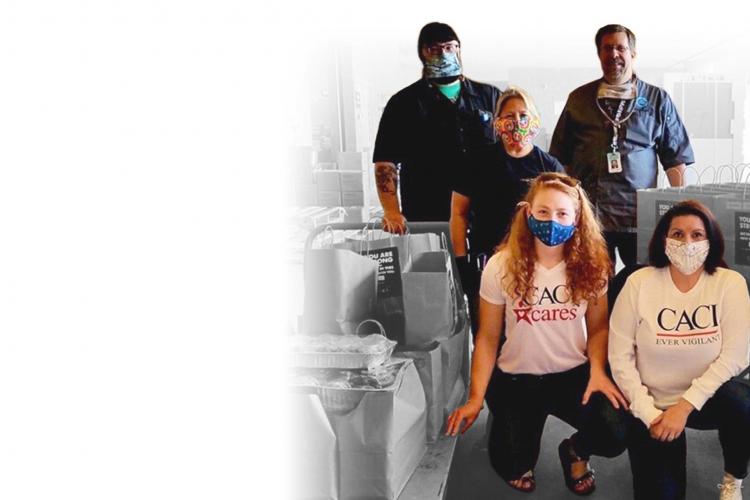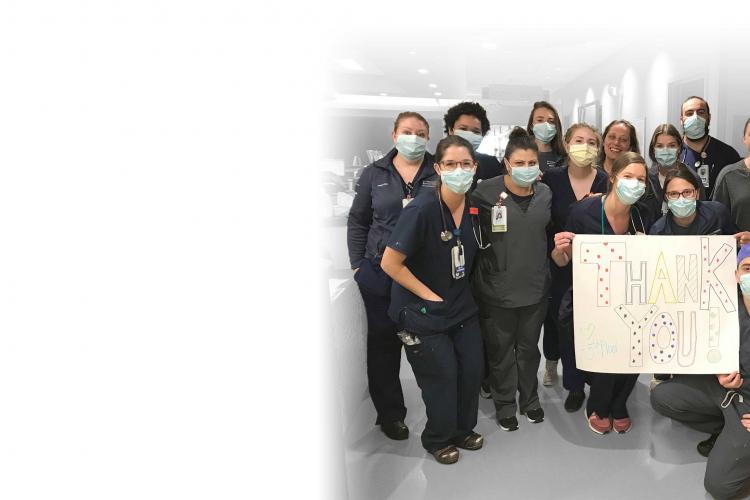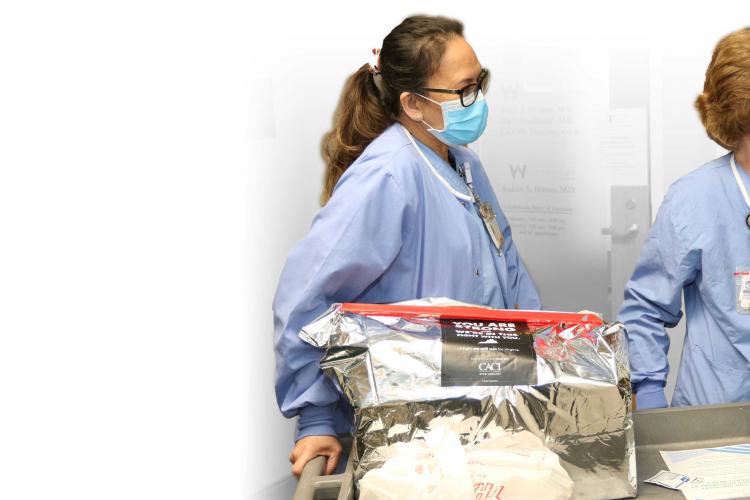 CACI sponsored meals for medical professionals at St. Anthony Hospital in Denver, CO.
Medical professionals send us their appreciation for meals during COVID-19. These hometown heroes say thanks!
CACI sponsored meals for medical professionals at Virginia Hospital Center in Arlington, VA.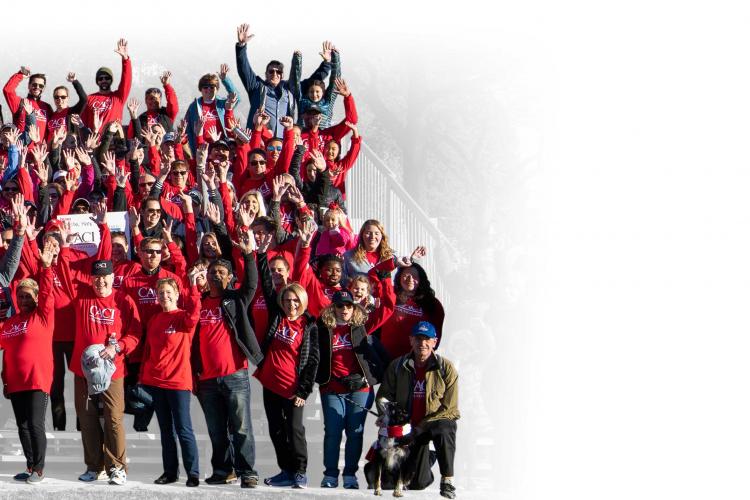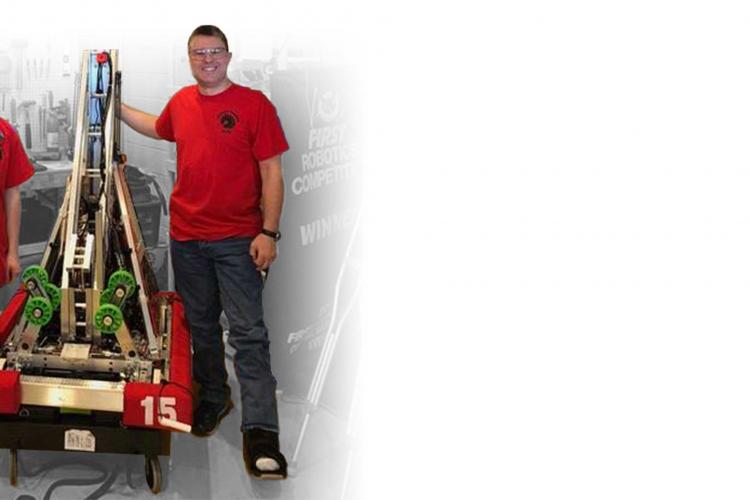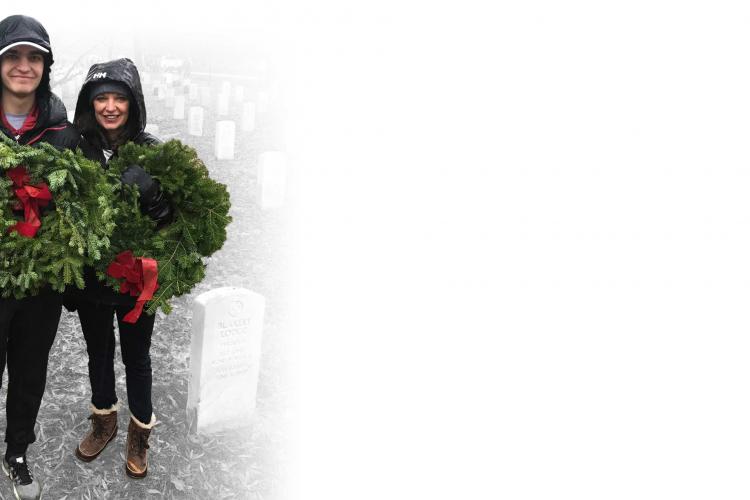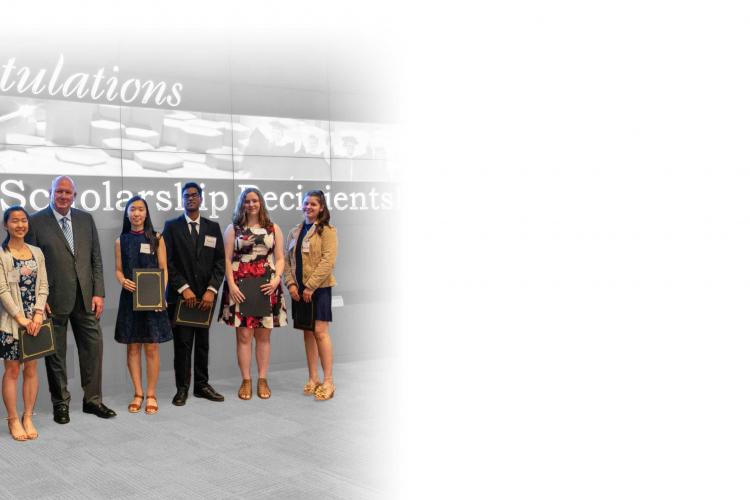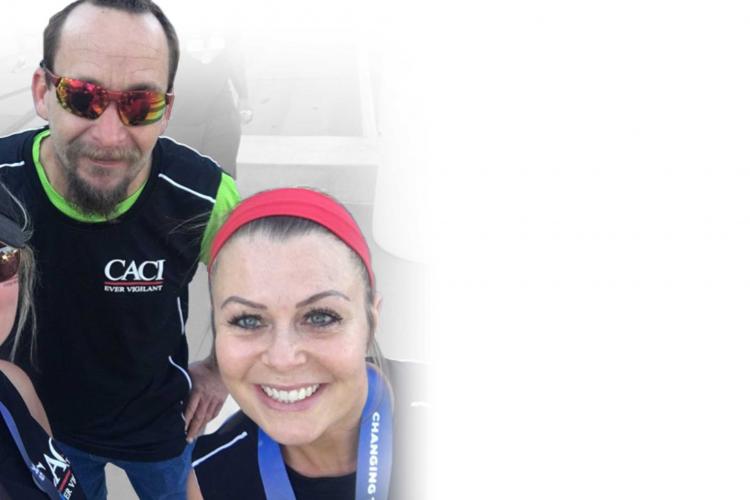 CACI was the exclusive Armed Forces sponsor at the American Heart Association Greater Washington Heart Walk.
We are proud to support FIRST and future generation of innovators.
These volunteers joined Wreaths Across America at Arlington National Cemetery and other cemeteries across the country to remember and honor veterans.
CACI is proud to partner with the National Merit Scholarship Corporation to recognize high school students who demonstrate academic excellence.
Members of Team CACI ran the Oklahoma City Marathon to support the Oklahoma City National Memorial Museum.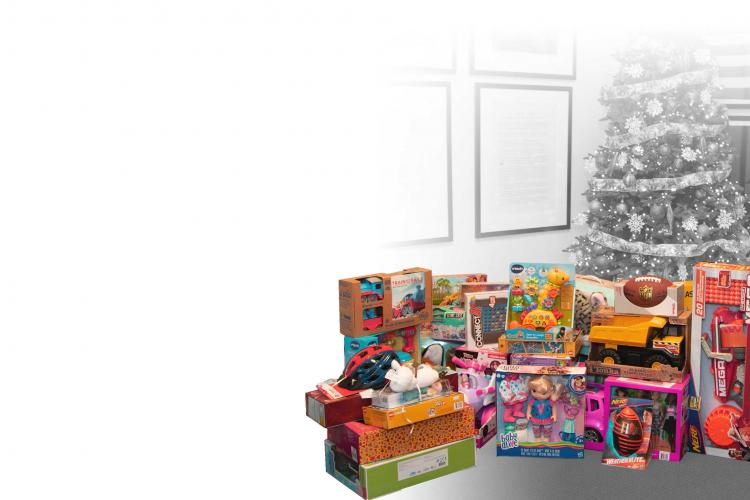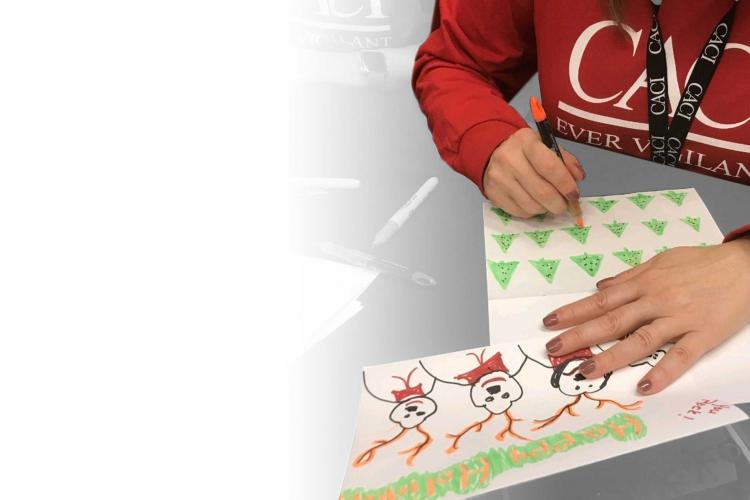 Employees donated new toys to spread some cheer to less fortunate children during the holiday season.
To support USO-Metro, employees packed 1,050 snack packs for service members.
Our Veterans Employee Resource Group and CACI Cares volunteers created holiday cards and assembled individual care packages for our employees overseas.
As part of Wreaths Across America our volunteers laid Remembrance Wreaths on the graves of fallen heroes.
Guidelines/Request Form:
All formal requests for sponsorships or donations must be sent in writing along with proof of your organization's 501(c)(3) status. Please use the form below to request a donation. CACI receives many requests and we appreciate your patience as we carefully review your submission. Please note:
Recipients must be IRS-approved 501(c)(3) organizations. We cannot fund individuals, for-profit organizations, or essentially religious or political organizations.
The activities of recipient organizations must support core educational initiatives, military and veterans.
Contributions are restricted to specific projects or programs only, not general operating accounts.
CACI Cares will not support requests for programs deemed to be discriminatory based on race, gender, sexual orientation, age, religion, national origin, or physical or mental disability.