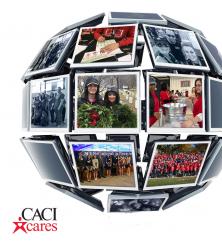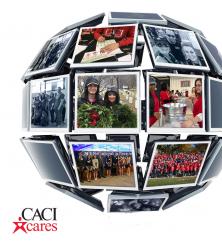 CACI Cares
We care about our nation and the communities in which we live and work. We generously support charitable programs and initiatives that benefit our country, military and their families, education, tomorrow's leaders, and our employees in time of need. Our employees love to volunteer and are very active in our neighborhoods. It's one of the many ways we embody CACI Culture.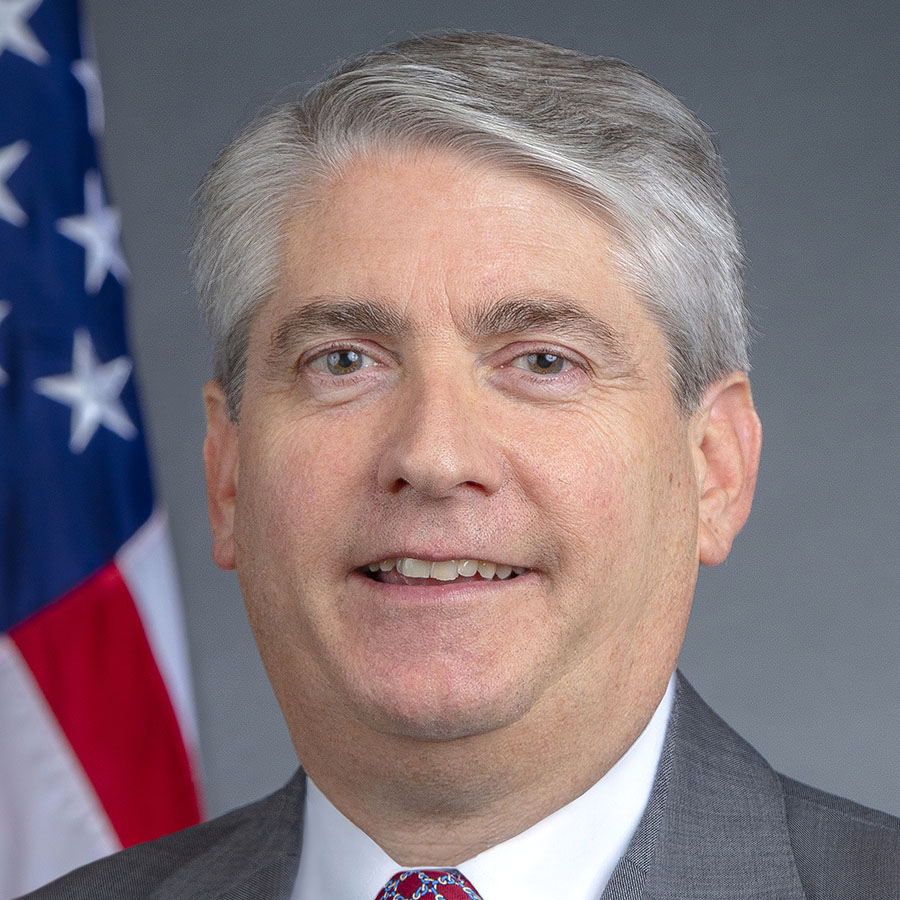 At CACI, we're always looking for ways to support the communities in which our employees live and work. We're also focused on engaging with employees to create a great workplace experience. Through our CACI Cares program of philanthropy and volunteerism, we achieve both these goals.
CACI people love to volunteer. We take great pride in the expertise and technology we provide for national security missions, and we get enormous satisfaction in giving back to our communities. Through CACI Cares, we form strategic partnerships with organizations aligned with our business and mission in three core areas of philanthropic support:
Serving those who served,
Educating the leaders of tomorrow, and
Fostering community citizenship.
CACI Cares connects employees to each other for camaraderie and team building, embodies our culture of ethics and integrity, and reflects our national recognition as a Top Workplace. We think it's another great reason to invent a career at CACI!
I am very proud of the work we do through CACI Cares, and I invite you to learn more about it.
Thank you.
John Mengucci
President and Chief Executive Officer
At CACI, we honor the men and women of the armed forces who serve with valor and patriotism. We have steadfastly supported our military since our company's founding in 1962. Today, one-third of CACI employees are veterans, members of the National Guards, and Reservists. 
CACI is committed to recognizing and supporting those who gave the ultimate sacrifice, our veterans, active duty military, and their families. CACI employees generously volunteer their time to serving those who have served, and we are proud of our strategic partnerships and initiatives to support military-focused organizations and programs.
At CACI, we believe there are no limits to worthwhile initiatives that advance learning. That's why we began our Scholarship Program, in conjunction with the National Merit Scholarship Corporation, in 2006. Beyond that, our philanthropic and volunteer efforts provide STEM education support both nationally and locally.
Our employee volunteerism is the embodiment of CACI culture.  Our company has a strong and generous presence in our nation and neighborhoods through both volunteerism and charitable giving. CACI Cares is there in times of need to our nation, our communities, and our employees. 
Guidelines:
CACI Cares is honored to support a variety of charitable causes. All formal requests for sponsorships or donations should be sent in writing along with proof of your organization's 501(c)(3) status. CACI receives many requests and we appreciate your patience as we carefully review. Please use the form below to learn more about philanthropy at CACI or to request a donation.
Include a specific description of your organization and project, your contact information, and any relevant program history.
Recipients must be IRS-approved 501(c)(3) organizations. We cannot fund individuals, for-profit organizations, or essentially religious or political organizations.
The activities of recipient organizations must support core educational initiatives, military and veterans, or community citizenship.
Contributions are restricted to specific projects or programs only, not general operating accounts.
CACI Cares will not support requests for programs deemed to be discriminatory based on race, gender, sexual orientation, age, religion, national origin, or physical or mental disability.