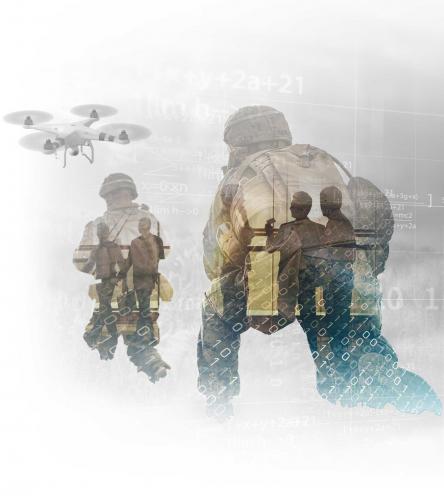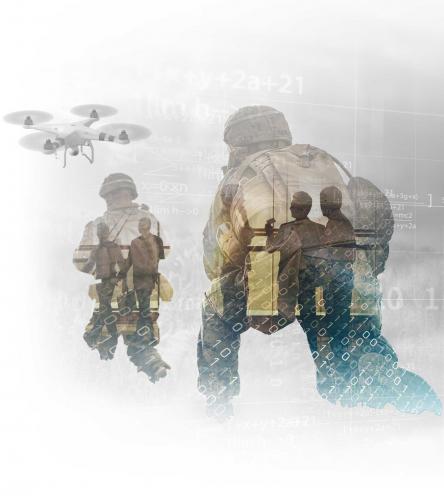 Meeting Mission and Enterprise Customers' Most Critical Needs
CACI is a $6.2 billion company whose mission and enterprise technology and expertise play a vital role in our national security, safeguarding our troops, and enabling our government to deliver cost-effective and high-quality support for all Americans.
CACI is ever vigilant in helping our customers meet their greatest enterprise and mission challenges in national security and government modernization. Our distinctive expertise and technology deliver innovation and excellence. We are a company of good character, and our dynamic team of professionals is committed to doing the right thing by performing with ethics and integrity. We take pride in our achievements and create value for our customers, employees, and shareholders.
Creation of an Opportunity: The History of CACI
CACI was born out of a unique entrepreneurial spirit, the agility to anticipate and capitalize on emerging trends, and a relentless commitment to ethics, excellence, distinction, and innovation.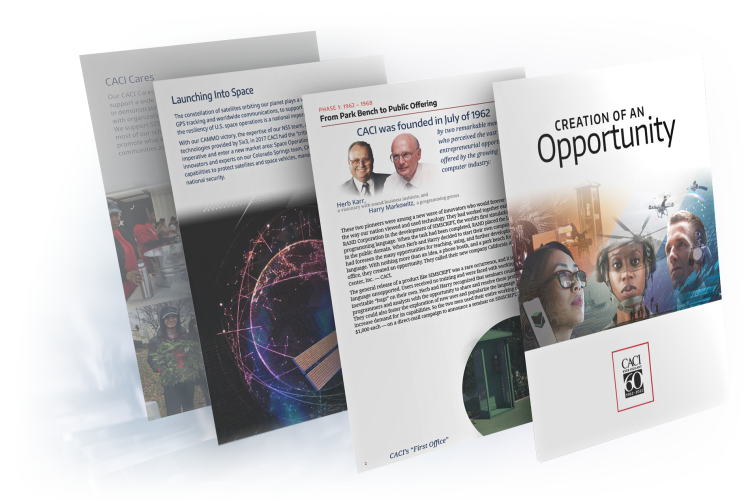 CACI Corporate Executive Officers
Character and Innovation at Work
CACl's culture is the driving force behind our success. Our culture defines who we are, how we act, and what we believe is the right way to conduct business. Our culture unifies us as a company and strengthens our resolve to meet our customers' – and our country's – most critical missions.
Admired as an Industry Leader, Recognized as a Top Workplace
See Full List
Partnering with CACI
Strategic alliances are essential to our business. We establish long-term partner relationships focused on delivering quality expertise and technology to our customers. 
Already a Partner?
CACI's Supplier Portal is the central repository for all supplier profile information, including all required documents to conduct business with CACI.