Trending at CACI
CACI's SMART Approach to Innovate & Dominate in All-Domain Operations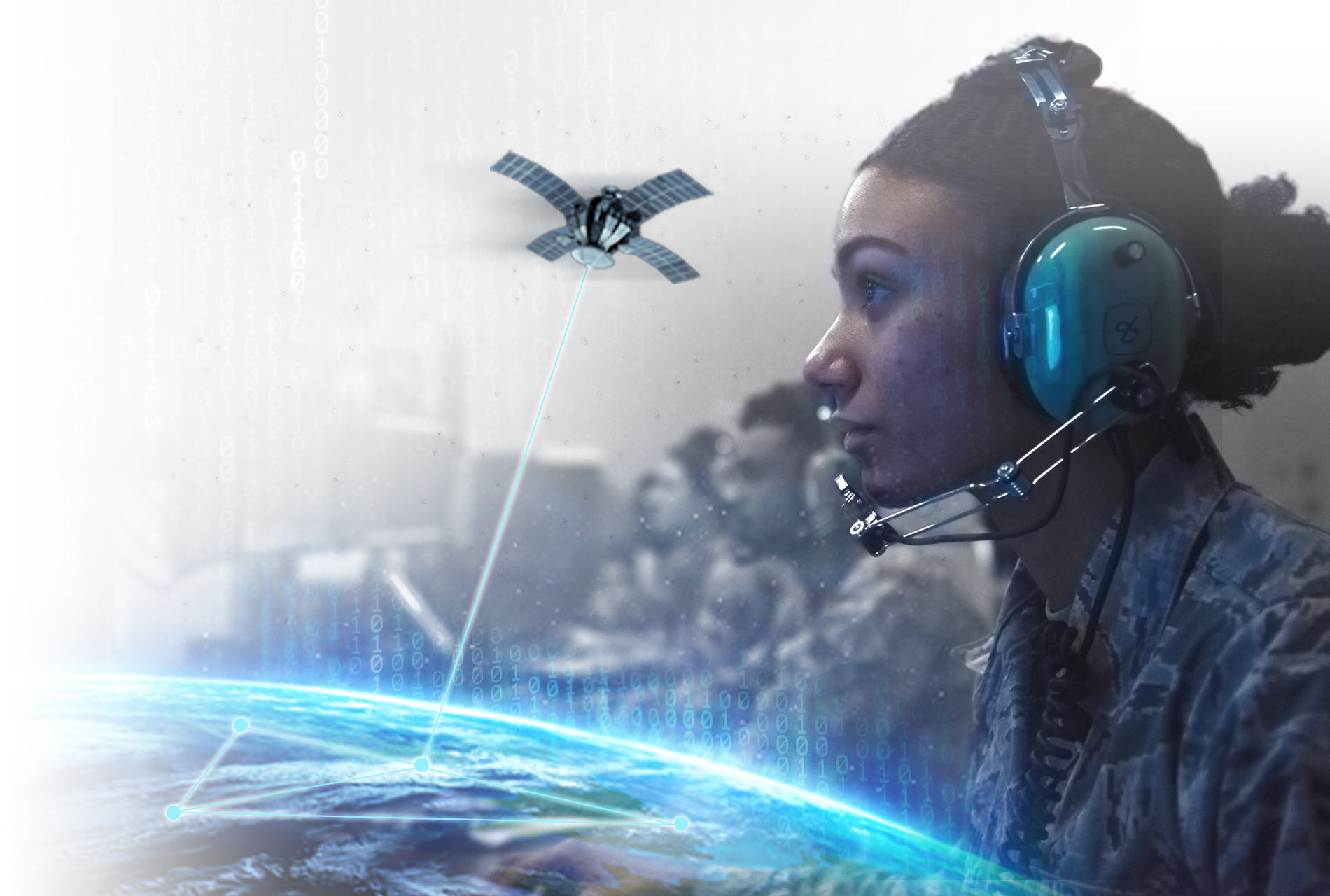 The U.S. military is in the middle of a transformation to become a more lethal, more connected force – one better prepared to meet the numerous challenges, great power, competition, and modern conflict present in the 21st century.
This is a significant evolution to manage while maintaining today's primary objective of prevailing over our adversaries. As simply put by Gen. James McConville, Chief of Staff of the Army, "winning matters." When the Army or any service deploys, it deploys to win. Overmatch against adversaries is not just a buzzword – it is a necessity.
To achieve this overmatch, the Department of Defense (DoD) is implementing its Joint All-Domain Command and Control (JADC2) concept to better integrate sensors, identify targets, and rapidly select optimal weapons. JADC2 will allow U.S. and allied forces to rapidly synchronize and apply kinetic and non-kinetic weapons systems.
The need for JADC2 is driven by a rapidly evolving digitized battlefield, with potential adversaries improving capabilities such as electronic warfare (EW), cyber effects, long-range missiles, hypersonic and directed energy weapons, and advanced air defenses. The DoD, with the help of industry, must innovate in its pursuit of JADC2 to provide the best expertise and technology to dominate the future fight.
Expertise Informing Technology: CACI Invests Ahead of Need
CACI is anticipating future JADC2 requirements by investing in transformative capabilities that will drive future overmatch. With over six decades of experience supporting critical national security missions, CACI is committed to enabling JADC2's success. Our SMART portfolio, which stands for Sense, Make Sense, and Act with Resilient Technology, leverages deep mission expertise and leading-edge technology to empower the DoD in all domain operations.
Sense: Takes in all the sensor inputs from the physical environment.
Make Sense: Leverages built-in computing resources, artificial intelligence (AI) and machine learning (ML) algorithms and other applications to perform predefined functions.
Act: Enables decision making and action to drive effects and outcomes.
Resilient Technology: Utilizes hardened solutions that enable the ability to operate in contested environments.
Using this framework, CACI's capability focus is on three areas.
Joint Unified Network Modernization
Joint unified network modernization delivers assured network connectivity from enterprise to the edge, enabling rapid critical information sharing. Our solutions provide secure, "always-on," resilient communications for contested environments, such as multi-path, multi-orbit space, aerial, and terrestrial networks. Smart routing and self-healing solutions provide spectrum advantage, cyber resilience, and link sensors to the best effector.
CACI provides best-of-breed Commercial Solutions for Classified for the DoD with a transport-agnostic network foundation that enables distributed battle management and command and control. Our wireless communications expertise, including millimeter wave and advanced free-space optical communications technology, delivers long-range, resilient communications with reduced electronic signature and multi-path connectivity.
Mission Applications and Digital Transformation
CACI also focuses on optimizing mission applications and digital transformation for multiple intelligence sources of data fusion through integrating architectures and algorithms – which accelerate decision making.
We deliver AI/ML-enhanced collection and analytics at the tactical edge for converged C4ISR, cyber, and space superiority. Our agile DevSecOps approach to enterprise and mission software development delivers solutions that enhance speed and precision. Our advanced solutions for unified network operations and EW planning and management include a spectrum dominance family of systems. Our expertise directs our integrated approach to securely accessing, storing, curating, and connecting necessary data to custom applications that reduce cognitive loads. Trusted and trained AI/ML algorithms and deep learning methodologies convert data lakes into understanding. By leveraging cloud computing and optimized edge computing with smart applications, warfighters at all echelons can access capabilities that accelerate decision making.
Modular Mission Payloads
CACI is an industry leader in developing software-defined modular mission payloads that converge interoperable sensor integration and all-domain effects. Unique, operationally-informed payloads provide multi-purpose capabilities for deep-sensing C4ISR, space, EW and electronic countermeasures, countering unmanned aircraft systems, and cyber effects. CACI has years of experience supporting special operations, space, and cyber missions, and is well-positioned to support this "influence triad" with a multitude of cross-domain non-kinetic effects. Our sensor technologies extend the reach and accuracy of human understanding and create new kinetic and non-kinetic effects options. These advanced multi-mission ISR/EW, information operations (IO), cyber, and communications payloads leverage open-system architectures and enable sensing, listening, jamming, communicating, and injecting desired effects.
CACI's experts deliver premier national security technologies and tailored investments that meet the mission needs of our customers' most difficult challenges. CACI's SMART portfolio of proven expertise and technology exemplifies that approach with world-class capabilities that help customers achieve operational goals to innovate and dominate in all domain operations.
To learn more about our SMART approach to JADC2, visit: https://www.caci.com/jadc2