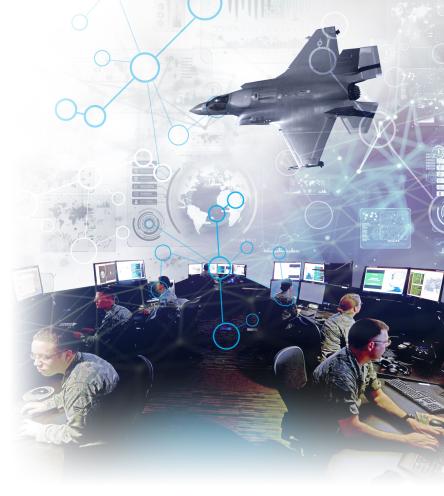 Air Force Distributed Common Ground System – Innovation at the Speed of Mission
CACI and the Air Force have partnered closely for more than two decades to sustain and modernize the Air Force Distributed Common Ground System (AF DCGS). Our talented engineers, technicians, and experts design, test, install, and contribute significantly to the day-to-day operation of the AF DCGS weapon system to keep it available 24 hours a day, seven days a week. We have a track record as a proven integrator with the AF DCGS, having partnered with original equipment manufacturers and third-party software providers to initiate, test, and field software upgrades and changes for sustainment and modernization activities. CACI's open architecture experience and expertise delivers efficiencies that allow the Air Force to rapidly modernize this global weapon system with the latest technologies – making customer innovation a reality.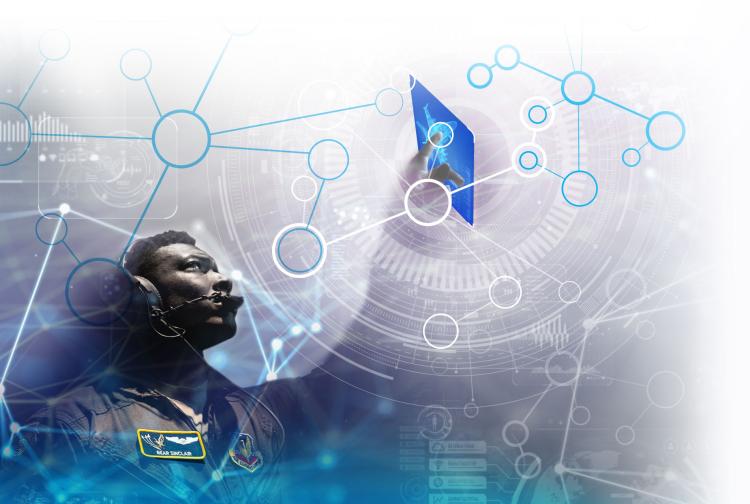 CACI's experienced AF DCGS team applies Agile methodologies to technology integration, with the perspective of decades of experience working with the global Air Force and Department of Defense (DoD) intelligence, surveillance, and reconnaissance (ISR) enterprise. We have helped the Air Force increase modernization speed while lowering total lifecycle costs for the distributed AF DCGS enterprise.
CACI has led the way in developing and fielding open architecture for the AF DCGS – making future modernization with technologies such as artificial intelligence possible
Our team enables smart data fusion for warfighter analytics that matter to the customer, helping increase the effectiveness of the AF DCGS intelligence enterprise
We work to always optimize the weapon system's availability – ensuring it is ready when the warfighter needs it
Our AF DCGS team applies innovations, demonstrated processes, and engineering specialization to lower costs and drive efficiency
CACI program managers use industry-leading processes and technology to streamline our AF DCGS support activities
We apply our DevSecOps expertise to infuse speed and agility into software delivery for this critical mission capability, helping achieve "authority to operate" in days rather than weeks or months
Our AF DCGS team helps engineer and innovate unique capabilities and approaches that keep the weapon system optimized and ready to deliver critical and actionable intelligence around the world. Our expertise in networks, ISR, distributed architectures, cloud computing, and data management helps optimize this vital weapon system for missions ranging from combat to humanitarian relief operations.
CACI's innovative use of digital engineering, network modeling and simulation, and model-driven design and implementation for systems engineering enables rapid analysis and prototyping of new, consolidated capabilities for the AF DCGS
Our hybrid cloud infrastructure supports a no-fail 24/7/365 AF DCGS weapon system; we help determine what is truly needed in the cloud and what is required on premises for optimal operations
Using open architecture tools, we deliver operational transparency with a centralized management capability that provides visibility to the customer on cost, schedule, performance, and other metrics that our team is constantly documenting and improving
We integrate new features and capabilities while maintaining weapon system availability
Our team has extensive technology integration experience with the weapon system, and has helped sustain and modernize legacy AF DCGS systems and components to keep them relevant to today's rapidly changing digital environment
We apply new tools and solutions at mission speed, and help integrate both commercial off-the-shelf (COTS) and government off-the-shelf (GOTS) technology efficiently