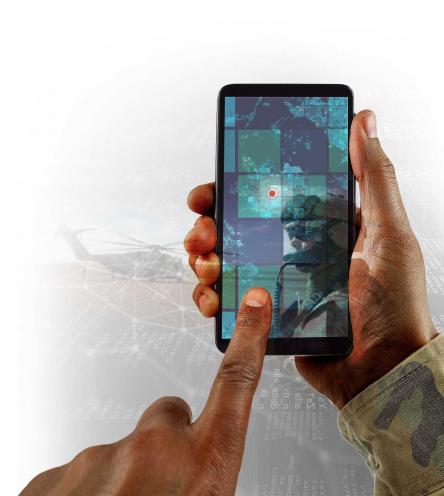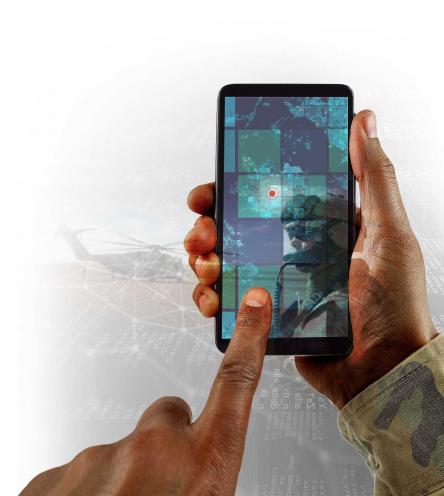 Network Modeling and Simulation
CACI's fast and cost-efficient network modeling/simulation solutions are used for cyber research, testing, and training, as well as network planning. We also create engaging block models that help trainees understand and visualize the effects of cyber attacks on operational technology (OT) networks, such as industrial control systems.
5G networks hold the potential to support massive amounts of Internet of Things (IoT) communicating on a machine to machine basis. 5G could enable ubiquitous communications worldwide, and could alter the landscape for both commercial applications and the warfighter.
CACI researchers are innovating new approaches for high-band spectrum, a key enabler of 5G communications. These technologies offer unparalleled performance improvements for point-to-point communications, radar, imaging, and communications across the battlespace, for applications as diverse as fire control systems and point-to-multipoint networking.
CACI engineers are also leveraging 5G to create the high-fidelity network models and simulations. The U.S. military and civilian agencies rely on CACI model to understand, evaluate, and ultimately protect both people and critical infrastructure from cyber threats.
CACI network modeling and simulation solutions are used for cyber testing and training. We partner with SCALABLE Networks to provide realistic scenarios that include terrain-specific network performance analysis, cyber testbeds, and network planning, upgrades and evaluations. Now that OT systems – including industrial control and supervisory control and data acquisition (ICS/SCADA) – are rapidly being integrated into information technology networks, the need for advanced cyber testing and training has become essential for cities, military bases, and critical infrastructure.
Building the Cyber Range of the Future
In this article, learn how CACI's City Block project evolved from a toy brick model into a complete control systems cyber range offering a gaming environment to assess vulnerability, a testing ground for offensive and defensive cyber, and an environment where supply chain risk can be safely examined and managed.
For more information about CACI's network modeling and simulation expertise and technology, please contact our team at: [email protected]