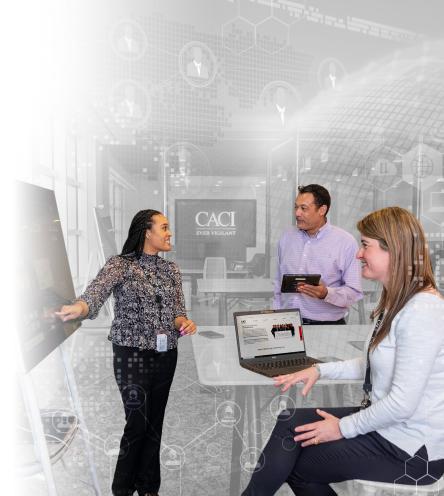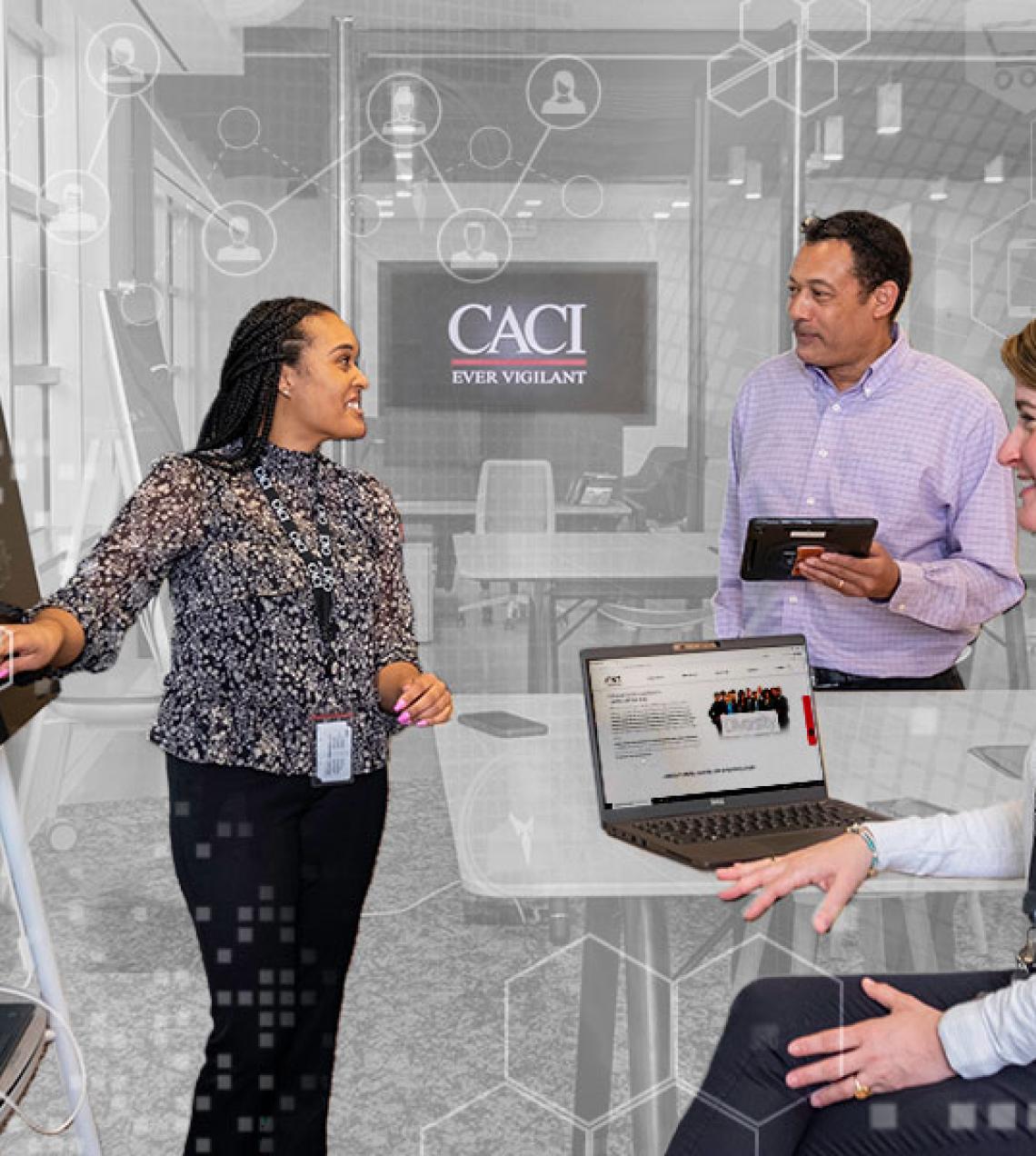 Inspiration. Passion. Mission. This is CACI.
Diversity, equity, and inclusion (DEI) are woven into the fabric of CACI's culture where people bring their genuine selves to work, feel inspired about CACI's mission, and are passionate about making a difference for our people, customers, and the community.
Embracing diversity, advancing equity and fostering inclusion enables our people to unleash their full potential and appreciate a richness of differences. Focusing on equity through mentorship, career mobility, providing learning and growth opportunities to all employees enables us to engage and retain diverse talent. A diverse workforce also empowers us to approach problems from a variety of perspectives – that mindset, coupled with the spirit of collaboration encourages us to be creative and find the best solutions to our customers' toughest challenges.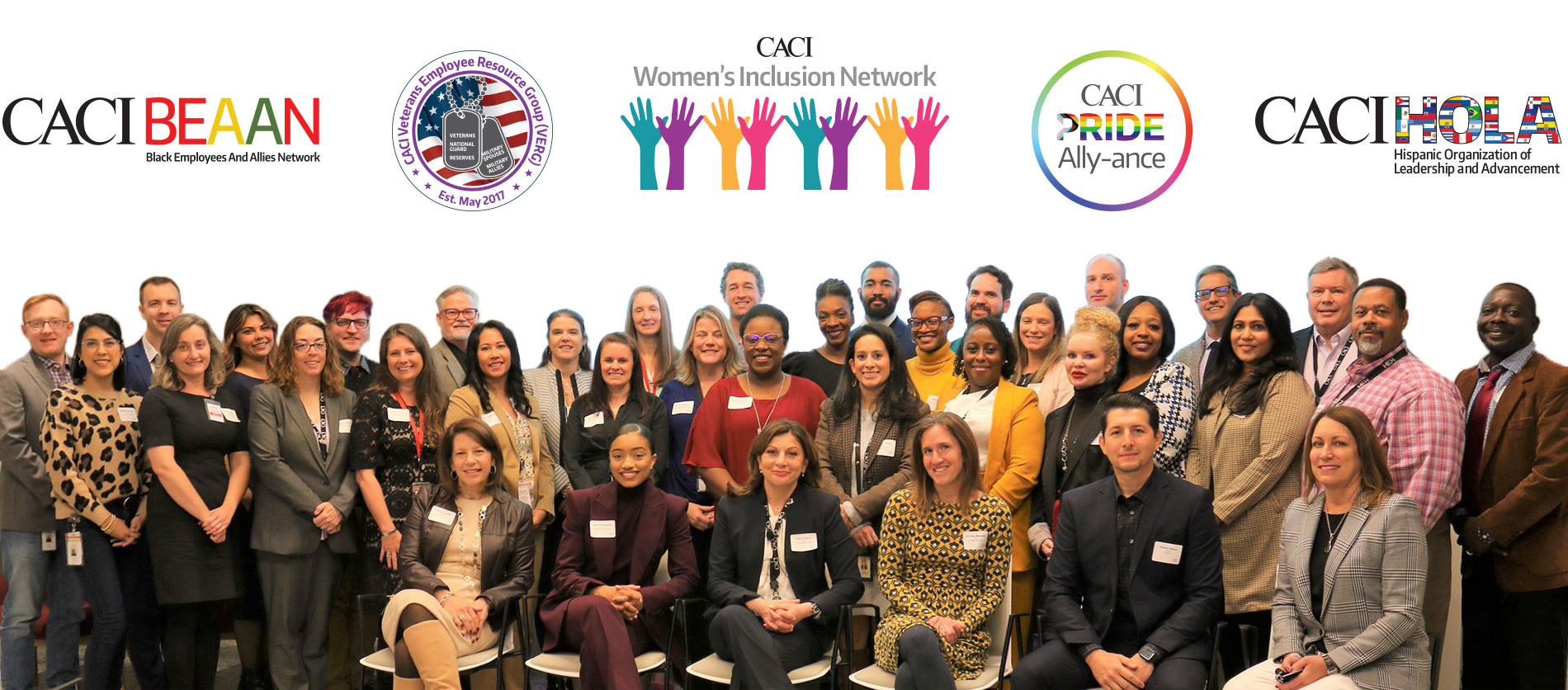 Offering opportunities for employees to engage in allyship, highlight successes, champion initiatives, discuss concerns, and much more is core to CACI's commitment to a diverse and inclusive work environment. We created Employee Resource Groups (ERGs) to provide a safe space for group member engagement, while offering mentorship, networking, professional development, and leadership opportunities. Currently we have the following ERGs (with more to come):
Black Employees and Allies Network (BEAAN)
Women's Inclusion Network (WIN)
Veterans Employee Resource Group (VERG)
PRIDE Ally-ance (Supporting our LGBTQIA+ employees)
Hispanic Organization for Leadership and Advancement (HOLA)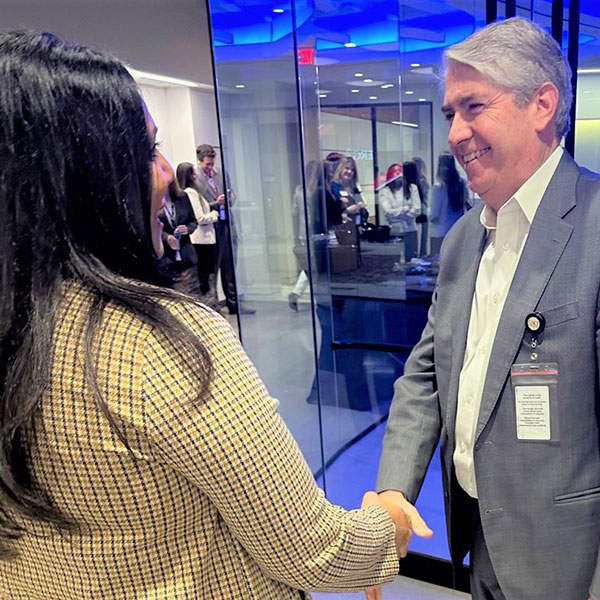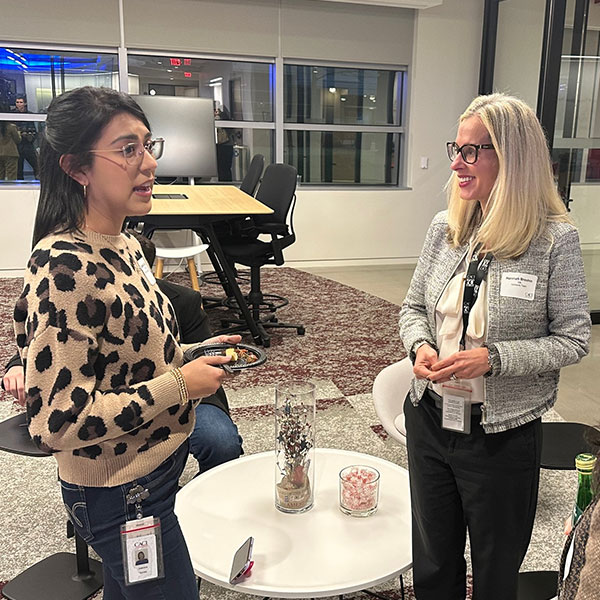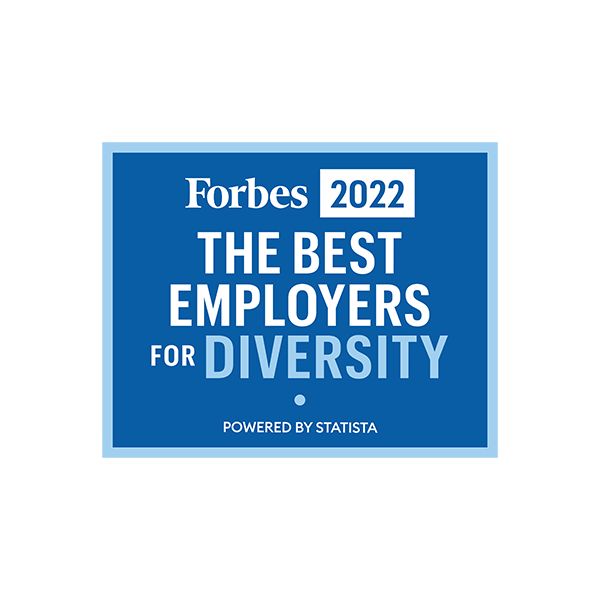 Forbes Best Employer for Diversity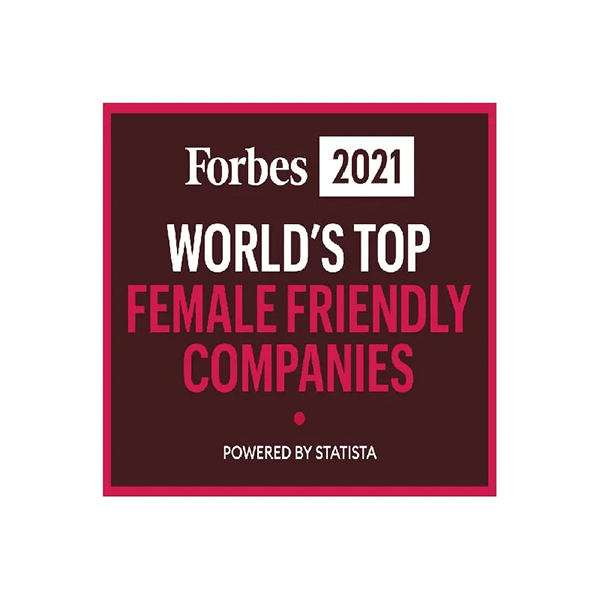 Forbes World's Top Female Friendly Companies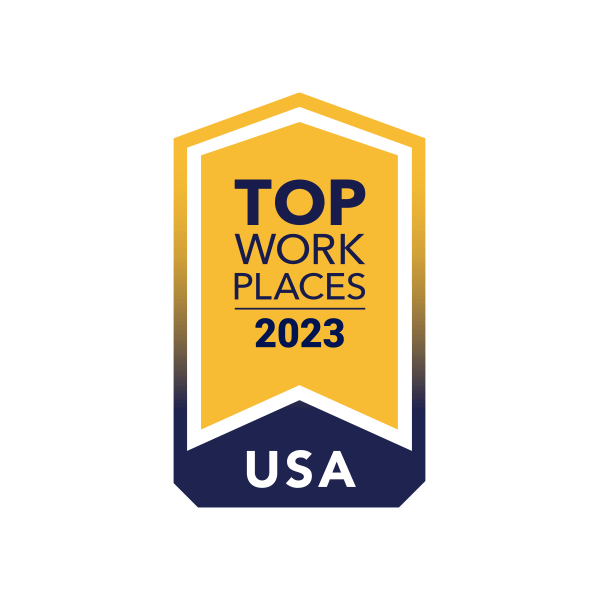 Top Work Places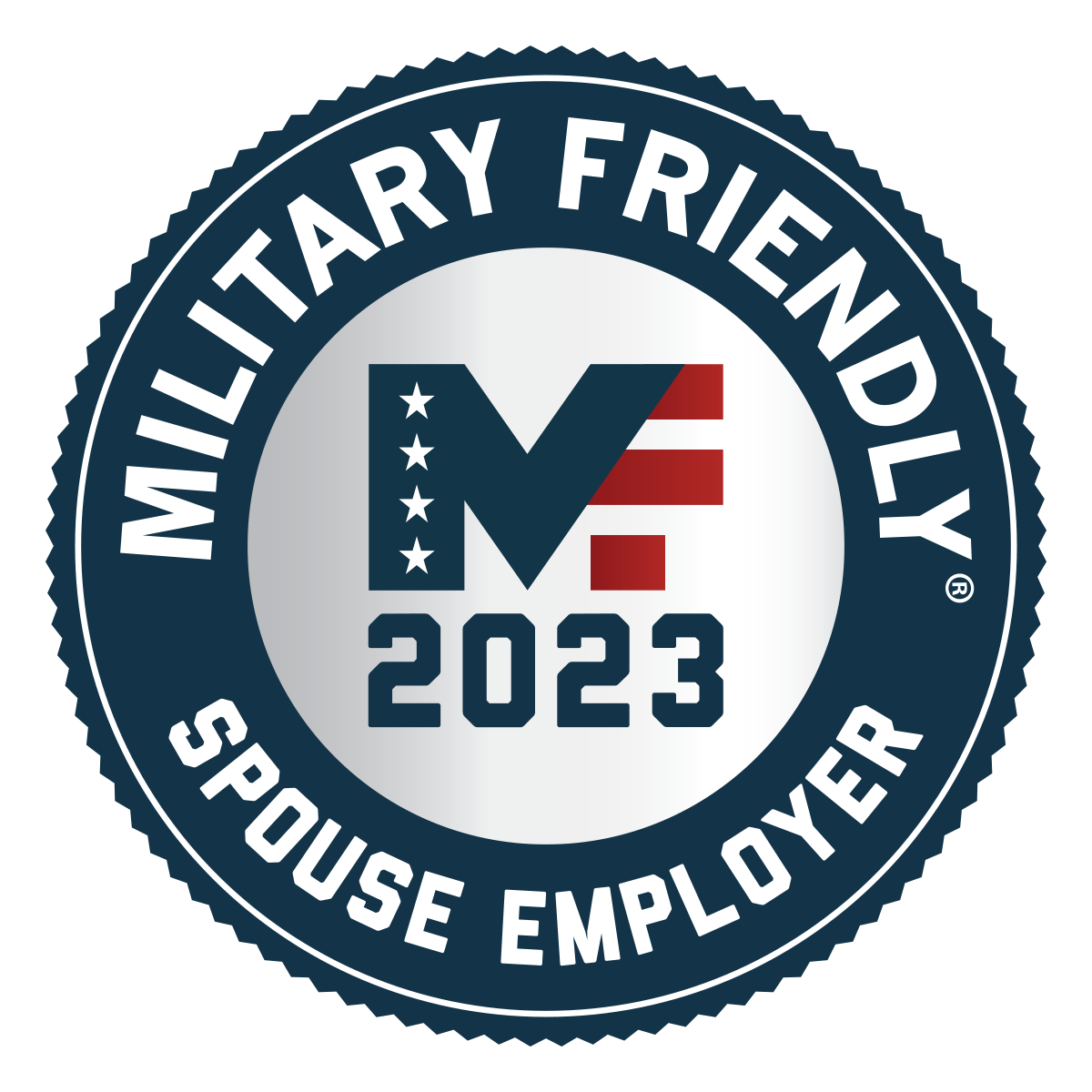 Military Friendly Spouse Employer
Our Diversity, Equity and Inclusion (DEI) Executive Working Group, which includes our senior executive leaders, governs CACI's DEI mission and drives accountability across the organization.
Our DEI Team, led by the Vice President of Diversity, Equity and Inclusion, ensures that our programs, processes, and practices are designed and executed in alignment to DEI's mission and strategy, enabling progress at every level of the organization.
Our Inclusion Advisory Group, a cross section of diverse employees, provides input and perspective to our ongoing efforts, offering transparent insights and feedback to continuously strive for excellence.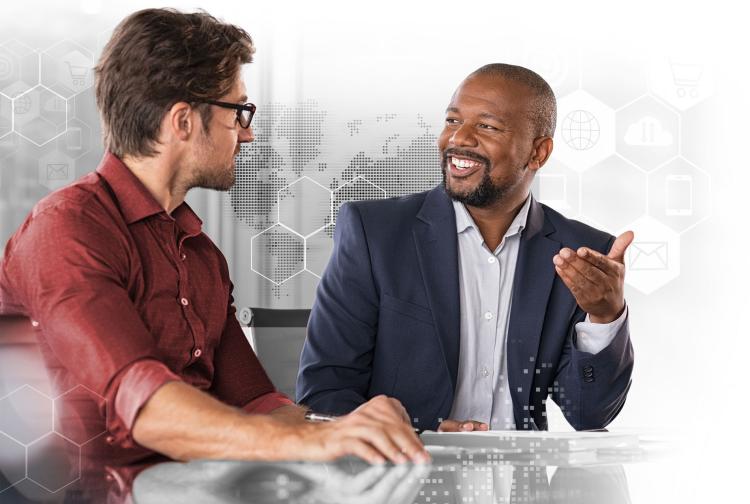 We focus on creating an environment where our people feel passionate and inspired about their careers and embrace and celebrate differences. We achieve this by raising cultural awareness across the organization through our Path to Inclusion movement.
In our efforts to build inclusive teams, our Path to Inclusion campaign cultivates cultural intelligence (CQ) across CACI. CQ is an essential skill that consists of being aware of our own cultural identity, understanding the cultural identities of others, and bridging the gap to embrace and appreciate the differences. This enables us to work collaboratively across teams and the organization in ways than ensure everyone is valued.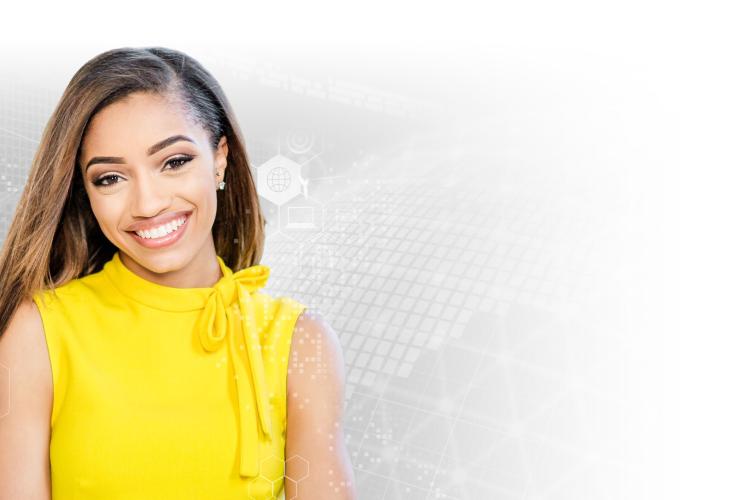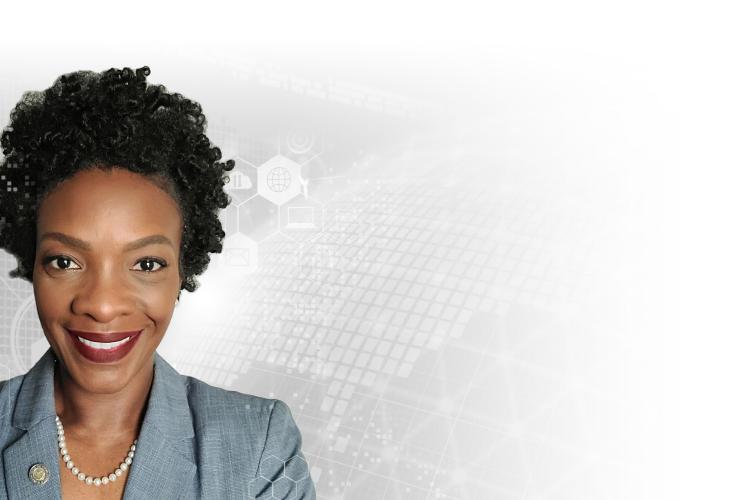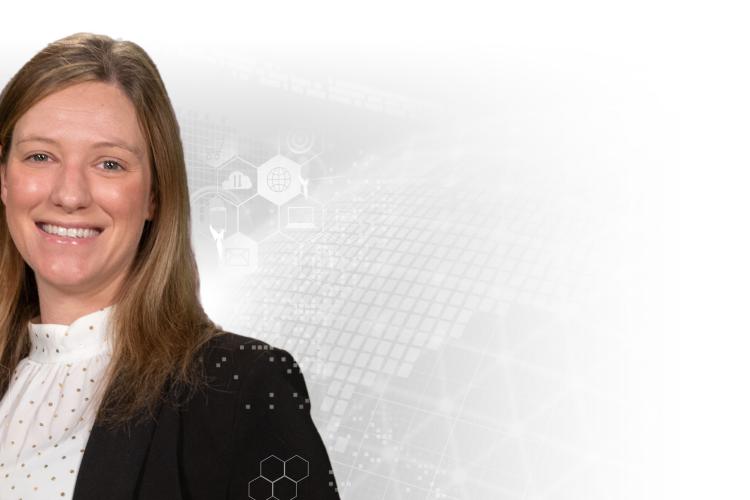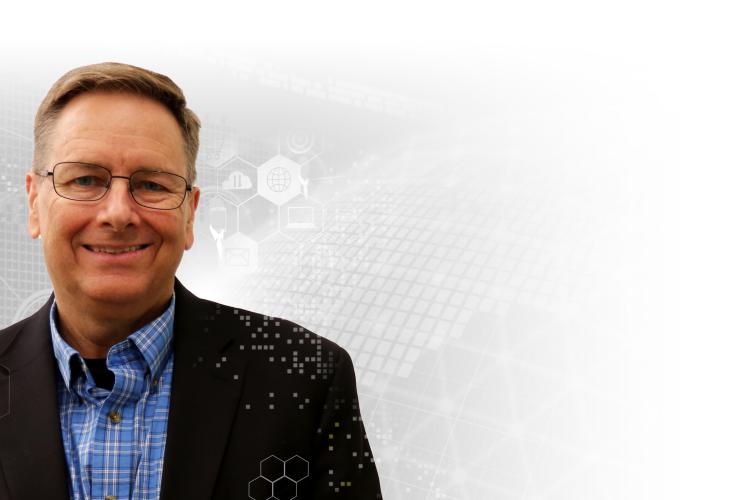 Tylar | HR DEI Partner
"Employee Resource Groups (ERGs) make a significant impact on CACI's culture, creating a positive work environment by actively contributing to the company's mission, values, and goals. ERGs are a vital driving force that connects our people with each other across the organization, building a strong sense of one community."
Denyse | BEAAN President
"The Black Employees and Allies Network (BEAAN) helps our company expand its recruiting efforts to be deliberate in finding highly professional talent in underrepresented communities as well as investing early with Historically Black Colleges and Universities and other Minority Serving Institutions. These efforts result in a pipeline of talent in fields where we excel as a National Security company."
Jillian | WIN President
"Part of the Women's Inclusion Network (WIN) function is to act as a support system to give employees more confidence in their ability to be successful. I wanted to be a part of something that would help make CACI, already a successful contributor in intelligence and technology, a leader in diversity. I want current and new employees to know that when they are at CACI their voices will be heard."
Glenn | Chief Technology Officer
"I wouldn't have been successful in any assignment without inclusivity and a diverse mix of folks working for me. It's that inclusive spirit that I'd like to see everywhere. My key role as the Executive Sponsor for the Women's Inclusion Network (WIN) is to support the team – to offer my advice/experience, to amplify the voice of inclusivity, and to help promote the WIN."
pdf
INVENT YOUR FUTURE at CACI
Our DEI mission is to be the place where people with different backgrounds, identities, capabilities, and talents work collaboratively and passionately to drive the future of national security.