Trending at CACI
The Four Basics of Doing Agile Right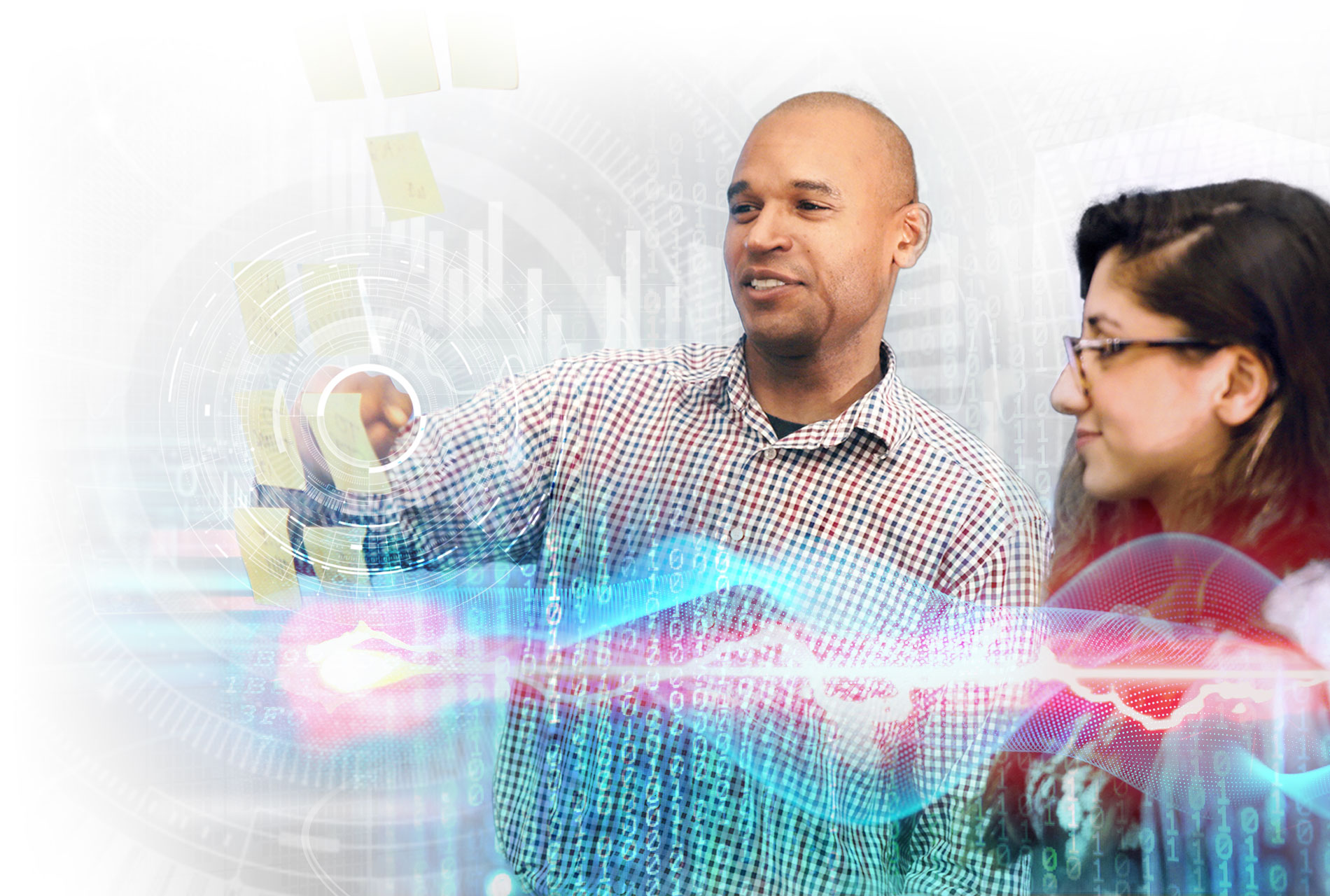 The benefits of Agile development have become more evident and widespread since its founding more than two decades ago. Beginning as an iterative approach to deliver enhancements on software projects, the discipline has evolved over time – sprouting up in other industries, including the federal government – with the desire to replicate the private sector success.
As government programs scale over time, meeting the requirements and complexities of these large programs can become more challenging. The core fundamentals of Agile can often be neglected when focusing on larger and seemingly more immediate needs.
A product team trying to "do Agile" but undisciplined in applying the most basic Agile practices can be like a boat sailing against the current. Without a powered, consistent effort in one unified direction, the boat will gradually find itself drifting farther away from its desired destination.
When implementing Agile at scale, it's vital to embrace an Agile mindset where the processes become rooted into the fabric of the organization. This committed approach to Agile will help to curtail the spread of common pain points, including unresolved backlogs, changing delivery baselines, and the lack of true performance metrics, among others.
As part of embracing an Agile mindset, your product team should follow a systemic framework, built specifically for enabling Agile-at-scale for the enterprise. While there are different flavors of Agile available today, a simple way to cut down the clutter is to look for a framework that adheres to these four Agile basics:
People

Finding the right people for your product team can be just as important as the processes themselves. Ensuring that each person on the team has a proper understanding of Agile principles and working in a scrum environment is vital to creating a strong team foundation. Establishing common goals and comprehension within a team is developed through effective training. When your team is on the same page, you will create a sense of buy-in and have an easier path to achieving goals together. If your product team is new to Agile, the startup training may take some additional time, but you will reap benefits in the long run when your team is sailing in the same direction.  
 

Processes

Identifying an Agile-at-scale execution model sets the groundwork for how your product team can begin implementing tools that will drive efficiencies and produce timely, cost-effective, and high-quality value back to the field. Everything that your team does should be purposeful and planned within your specified framework, forming repeatable patterns that can be identified and scaled. The use of advanced automation frameworks like DevSecOps further drives efficiencies throughout the pipeline of work. Coupled with Agile principles, this approach allows for regular release cadences and a collaborative governance model. When looking for a framework to leverage, finding proven results with years of metrics can be a real differentiator.
 

Tools

Using a factory model, your product team can employ data-driven decision making through empirical evidence at every level of the organization. With an evolving suite of tools providing end-to-end transparency, performance can continuously improve. A team that is tool agnostic has more flexibility against budgetary and contractual obligations. Tools are used to drive efficiencies and allow your team to track work progress, promote transparency, and collect data to make effective decisions. In addition to leveraging an Agile Project Management system, consider the use of metrics, facilities, portals and more to facilitate the distribution of information and foster communication. Utilizing metrics and objective measurements can fine tune your team's model to flow more efficiently and at a higher velocity.
 

Culture

The most important of these, and likely the most difficult to implement, is culture. For your team to achieve a culture immersed in Agile can often take time, but with the right people, processes, and tools already in place – this becomes much easier. Each of these other areas are also improved when a unified culture is created across your product team. An important part of any team's culture is empowering them to deliver – embracing a shift left mentality towards accountable execution. Having a culture of innovation allows that adherence to iterative delivery and continuous enhancement to the program.
Through years of refinement, CACI has developed a framework that is specifically constructed for implementing Agile at scale. The Agile Solution Factory (ASF) is a cradle-to-grave solution that offers a holistic approach for enterprise-level optimization at the speed of mission. The ASF embraces a culture of continuous innovation and delivering on those often-elusive promises of Agile.
When it comes to effective Agile execution, there is no "one-size-fits-all" solution. While there are many ways to implement Agile practices, bringing a team back to the basics is the optimal way to achieve long-term success. To learn more about the ASF, visit us on CACI's Agile Solution Factory page.