Trending at CACI
3 Things to Know When Implementing Artificial Intelligence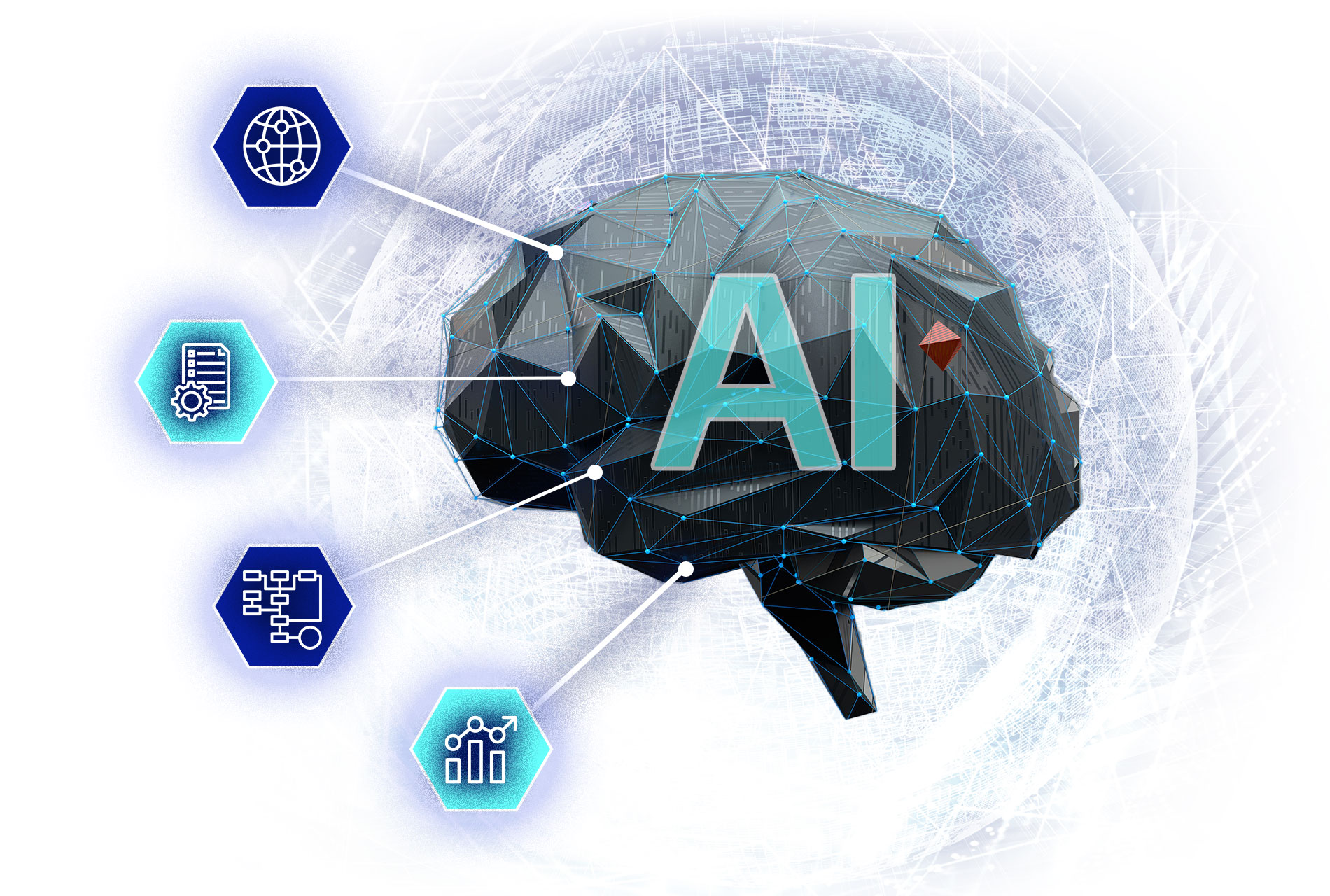 Artificial intelligence (AI) has been at the forefront of technological innovation for the past decade, and as innovation has progressed, it becomes clearer that AI can be a potential solution to countless situations. From business systems to intelligence to enterprise IT, AI can maximize resources and create efficiencies for rapid decision making.
Although AI has tremendous beneficial capabilities, it can be difficult to implement and maintain without the appropriate knowledge and support. It is just as important to know whether applying AI is useful to a situation as it is to understand how to address the problem and provide a solution. Knowing when to use AI can be a daunting task and utilizing it to the fullest requires expertise.
When considering whether AI is a viable solution for your needs, it is important to understand the benefits it can provide, if it will fit the situation, and some common mistakes to avoid.
What can AI do?
AI is ideally suited for situations where there is a single task or a few tightly related tasks in narrowly defined areas with specific constraints, especially when those tasks are repeatable and mundane. In these cases, AI can often outperform human counterparts and save valuable time and resources when implemented appropriately. Given the correct parameters, AI is capable of a wide variety of tasks:
Finding, recognizing, and processing images (computer vision)
Interpreting language (natural language processing)
Filtering and sorting large data sets (recommendation systems)
Automating manufacturing processes (Robotics Process Automation)
Many more possibilities
What are the Common Mistakes of Applying AI?
Like all tools implemented to make tasks easier, there are common pitfalls to using AI that can be easily avoided with a little bit of expertise. Employees require the correct tools and environment to succeed, and, in this regard, AI is no different. Some common mistakes are easy to avoid when you utilize expertise:
Separating AI development from domain Subject Matter Experts (SMEs): Both data scientists and domain SMEs are critical in asking the right AI questions and creating the right solutions. Open communication and collaboration are essential in developing successful AI products that users will adopt.
Having unreasonable expectations: AI has limitations; do not expect it to run independently in perpetuity. AI is not a one size fits all solution – it takes customization, collaboration, and expertise to properly address a problem and provide a solution that will last.
Insufficient infrastructure: AI has unique computing requirements to provide timely results and process the quantities of data typically required by AI algorithms, such as graphics processing units (GPUs) or other similar devices. Optimizing models requires extensive work and preparation for scalability and growth.
Insufficient data: Data is king in AI. Without the correct data, AI simply cannot do its job.
AI is a constantly growing and changing resource, and it can be difficult to keep up with the new technology and its implications. CACI's AI Portfolio is powered by teams of numerous data scientists across all markets who have the domain expertise to help customers understand and apply AI to meet their mission needs. AI has the potential to improve operations efficiency and effectiveness, and CACI's skilled and experienced teams are experts at providing AI solutions and expertise. To learn more, visit us on CACI's Artificial Intelligence page.