Trending at CACI
Workforce Modernization Accelerated – Pivoting to Hybrid Work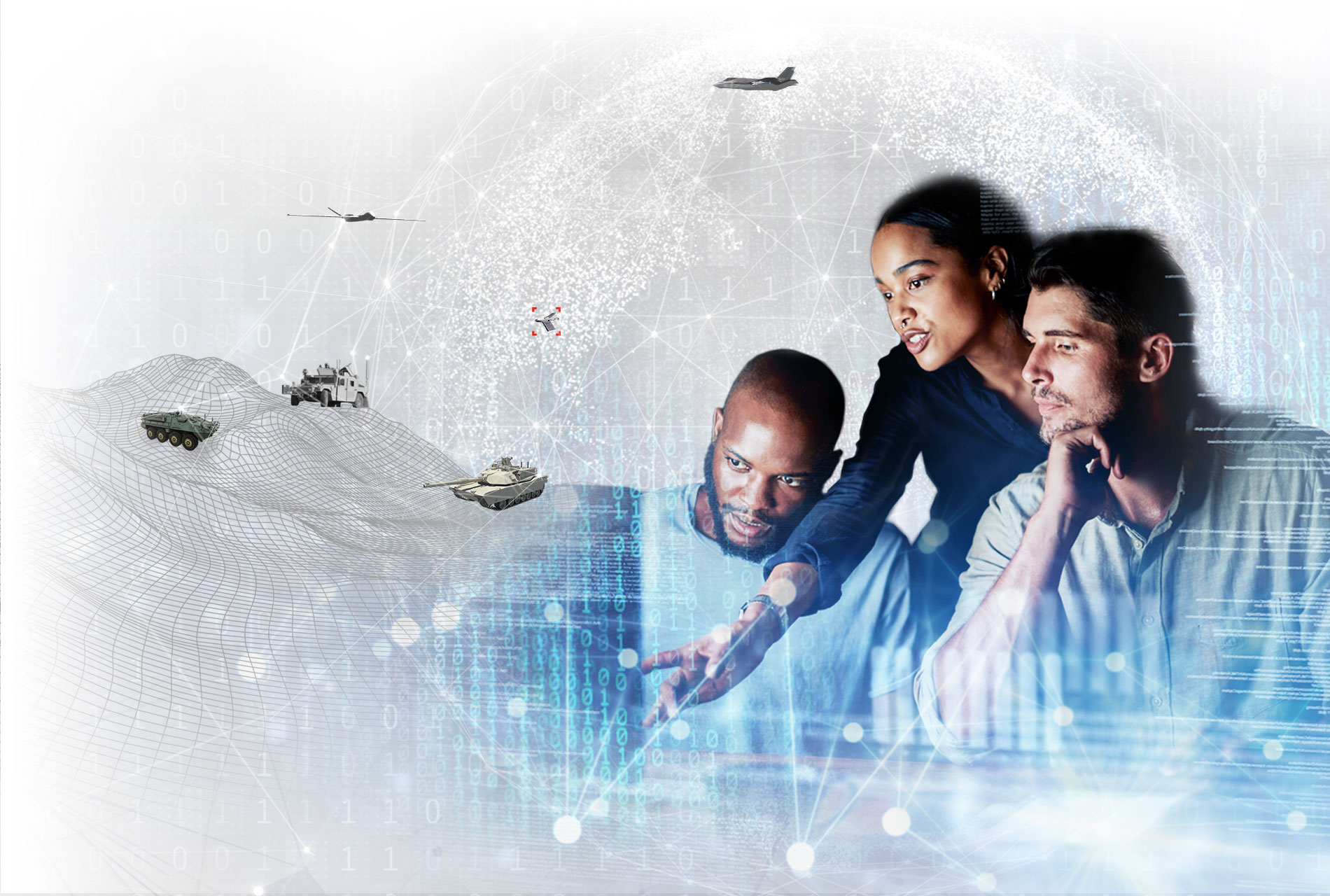 The COVID-19 pandemic has accelerated the U.S. Government's pace to modernize their workforce operations. Now the government enterprise is rapidly moving in a direction that much of private industry was already headed in: flexibly enabling a hybrid of in-person and remote work that is secure from anywhere, is digitally collaborative, and is more efficient. This shift is driven by technology advances, budget challenges, worker preferences, urban congestion, and other factors. COVID-19 has simply accelerated this imperative.
This hybrid work paradigm is driving the prioritization of modernizing IT infrastructures and architectures that were traditionally designed for a workforce within the physical confines of the enterprise and behind hardened layers of cybersecurity defenses. Top-of-list priorities include enabling secure communications on the go, accelerating the transition of workloads to commercial cloud service providers, and embracing zero trust architecture principles to maintain secure data.
Successfully addressing these priorities requires the right technology and expertise to reduce time-to-value and implementation risk, maintain a consistent user experience regardless of work location, and lower the total cost of ownership. At CACI, we're making it easy to address the needs of supporting a hybrid workforce with SteelBox® secure mobility and our Cloud Services and Zero Trust Architecture Playbooks.
Since the beginning of 2020, vast numbers of employees have supported the mission and enterprise functions of U.S. Government departments and agencies working remotely nearly full- or full-time. Empirical evidence suggests that productivity has increased, levels of service have not been disrupted, and intangible benefits have accrued, such as improved work-life balance, reduced traffic, and increased facility efficiencies. As the government restores pre-pandemic operations, much of its workforce will continue to be remote in a substantial way, unless mission requirements demand on-site presence. This hybrid mode of working creates several challenges:
Volume of mobile communications increases. By virtue of a remote and distributed workforce, the volume of communication over mobile devices has increased. Communication via commercial mobile apps creates vulnerabilities even when these apps offer end-to-end encryption. This results in a proportionally higher likelihood of leaked sensitive information.
On-premise architectures lack resiliency and elasticity. A hybrid workforce places uneven demands on enterprise infrastructure such as variability in remote network access, virtual workspaces, and other demands. On-premise solutions, built to address the high-watermark workload of an on-site population, are not elastically scalable. Therefore, they don't achieve cost efficiency when not utilized and they can't scale to the variability of hybrid work conditions.
Classic approach to cybersecurity has become obsolete. Traditionally, U.S. Government departments and agencies have built IT infrastructure with the assumption that data and users reside within the physical perimeters of their facilities or protected extensions of their networks. This assumption is no longer valid in hybrid work scenarios. End-users require access to enterprise and mission applications from flexible locations and devices, which requires a new way of approaching cybersecurity.
Mitigating these challenges and substantially decreasing the risk involved with distributed workforce requires changing from traditional methods and implementing new processes. Threats will continue to evolve and security must continue to adapt or your organization will be left vulnerable.
The following best practices outline considerations your organization should keep in mind when evaluating their modernization initiatives to reflect the hybrid workforce.
Design for a Hybrid Workforce
Does your current IT architecture and toolset provide the access to data that the workforce needs with the availability, security, and flexibility needed to maintain mission continuity from any location?
Consider the data access needs for the workforce across the organization and to the tactical edge. Are you maximizing use of a multiple cloud strategy to access your data and applications?
Define your organization's bring your own device (BYOD) or bring your own accepted device (BYOAD) strategy. Combined with the right security tools and access management strategy, these BYOD and BYOAD solutions provide the ultimate flexibility for the remote workforce.
Consider use of Commercial Solutions for Classified (CSfC) tools to expand your classified work operations using commercially available technology.
Enable mobile and remote work at the speed of the mission without compromising security with secure mobility tools. These lightweight purpose-built secure mobility apps preserve access and retention of data and metadata.
Double Down on Cybersecurity
The classic security approach of hardened perimeters and layered defenses will need to be replaced with a more adaptable and comprehensive security posture to protect networks, devices, and data from unauthorized access.
Deploy zero trust architectures for increased user security to monitor and protect all assets and data wherever they reside.
Enable provisioning and authorization on an as-needed basis. Identity, Credential, and Access Management (ICAM) solutions offer flexibility for data collaboration with attribute-level security to maintain positive control of your data. ICAM solutions allow an organization to grant access on very granular levels, including the ability to isolate data by location, clearance, date, or device from which the data is being accessed.
Deploy advanced network security solutions to protect network traffic by controlling incoming and outgoing connections to prevent threats from entering or spreading on the network.
Consider how artificial intelligence (AI) can transform your cyber monitoring and response activities into a predictive, proactive, and ultimately self-healing approach.
Trust, but Verify
Is your infrastructure enabling your workforce to perform at their best? Your end-users deserve the same experience whether they're working remotely or in the office.
Deploy operations dashboards to provide transparency across the IT ecosystem, enabling better visibility of operational status from the enterprise level down to the analyst level.
Leverage AI and predictive analytics to identify and resolve issue areas before they impact end users.
Modernize for the Moment – and for the Future
Modernization doesn't need to be a lengthy or costly process to get results. Maintaining flexibility for modernization efforts to evolve as your organization's needs evolve drives an on-demand model for optimization and improvement.
Implement Agile practices for IT modernization. Agile isn't just for software development – any project will benefit from the Agile methodology, and if done right, you'll have new capabilities delivered that best suit the user's needs.
Maximize use of AI and machine learning (ML). Enable your workforce to "work smarter" by deploying AI/ML solutions to automate and analyze data and elevate the way your workforce works.
Plan for bandwidth and 5G. Modern communications will continue to stretch how our networks perform. Scalable network modernization and optimization is a must.
Re-imagine service delivery as an as-a-service model, which offers a more flexible delivery structure that can scale to meet your evolving future needs with the same end user experience.
At CACI, our engineers are innovating the technologies needed to support a hybrid workforce: adoption of Cloud Services and Cloud Work Spaces, Zero Trust Security Architectures, digital collaboration, secure mobility, and much more that is needed for today's hybrid workforce.