Trending at CACI
Top Things Government Organizations Should Consider When Planning SAP S/4HANA Transformation Projects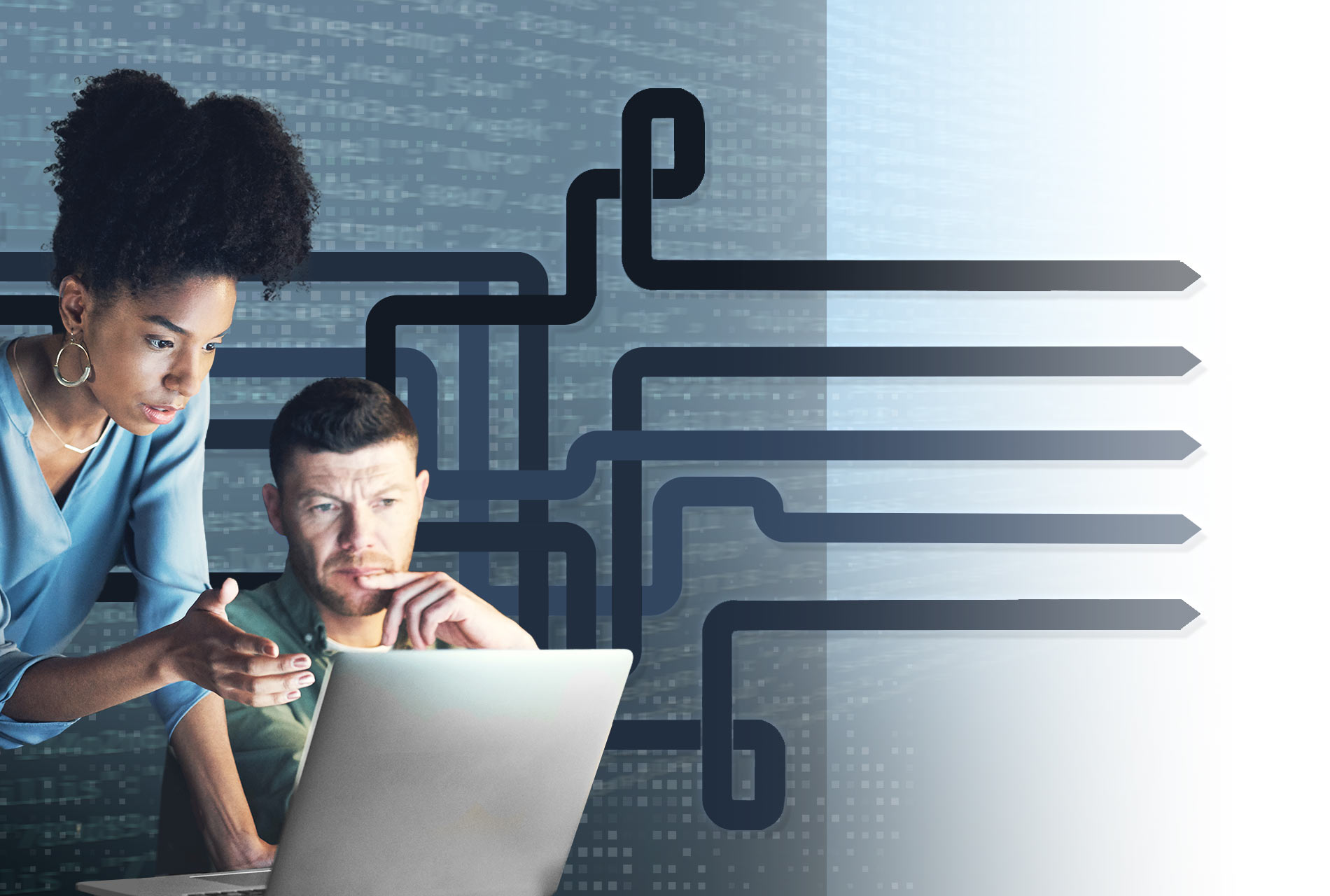 This is the first of a multiple-part series offering key insights into how Federal and DoD customers can effectively scope and plan their S/4 transformation projects.
SAP customers are facing a daunting task — efficiently and effectively migrating their SAP systems to SAP S/4HANA (S/4) by 2027. In early 2019, SAP announced its plan to end mainstream maintenance for its Enterprise Resource Planning (ERP) Central Component (ECC) by 2025. In 2020, SAP extended that deadline through 2027, with an optional extension — premium pricing — through 2030. Although S/4 was initially released in 2015, DoD and Federal SAP customers have been slow to adopt this change, citing:
Lack of clarity around the business value of S/4 in the public sector
Continually evolving roadmaps for functionality specific to the public sector (i.e., SAP Procurement for Public Sector)
Difficulty defining the actual scope of the transformation effort impairing the government's ability to secure the necessary funding with sufficient lead time to support migration efforts
Government SAP customers understand the end-of-life for ECC is a forcing factor, yet these challenges can stop forward progress in its tracks. The unknowns overwhelm our customers, like:
How will S/4 impact my business processes?
How should I migrate my data?
How do I minimize impacts to production during the transformation project?
How long will the transformation take? How much will it cost?
What work can I start now to be optimally prepared?
Finding this level of clarity, specifically around the optimal approach for the business of the government, will enable an organization to move forward with confidence.
CACI is leading the first S/4HANA migration for a cabinet-level federal agency. At the beginning of our project, our customer's favorite line was, "We don't even know what we don't know!" Alongside our customer, we focused on three areas of the S/4 transformation project that include primary drivers of scope, effort, and schedule. By honing in on the key decision points in these areas, our customer could more clearly see the path forward. Today, our customer has a well-defined transformation plan and a carefully orchestrated project schedule leading up to a live launch in October 2023.
S/4 Impact
There are three key steps to understanding how an S/4 migration will augment work product moving forward. They are:
Understand how S/4 will impact your production environment: Some SAP enablement tools can help, but a solid approach, methodology, and process are necessary to gather all the data and translate it into useful information to plan your project. At the highest level, there are three key focus areas in this step:

Analyze the S/4 HANA simplification item catalog to identify obsolete transactions, incompatibilities, and other potentially disruptive changes when moving from SAP ECC to S/4HANA.
Start with a blueprint of what functionality is in your production environment and align it to the simplification catalog. This provides immediate focus on the critical items.
Recognize how the simplification catalog aligns with your production environment and business processes is pivotal to establishing a foundational component of your project scope.

Understand core functionality changes: S/4 brings some fundamental and significant changes to core ECC functionality. Although SAP has tried to minimize the impact on existing customers – e.g., the use of compatibility views to support the change to the Universal Journal – implementing and configuring these changes and then reacting to the unexpected impacts of these changes represent a significant scope driver. Aligning these changes to your production environment's functionality enables you to focus on the critical path items.
Evaluate your custom code: Regardless of the amount of custom code you have, it is important to understand how S/4 impacts that custom code and what remediation steps may be necessary for that code to fully function in S/4. Evaluating your custom code also provides a great opportunity to reassess the need for customization. How broadly is custom code used, and is there an opportunity to streamline processes and return to standard SAP functionality? The amount and type of necessary remediation combined with the effort needed to minimize custom code use are significant planning drivers.
When assessing the S/4 impact across the above areas, pay careful attention to federal-specific functionality in use in your production systems. There are S/4 impacts to industry solution functionality, so it's important to carefully evaluate how S/4 may affect current production business processes, particularly government-specific functionalities.
Business process re-engineering
SAP encourages customers to use the S/4 migration to enhance business value, reduce custom code, and embrace digital transformation. There are several S/4 enablement tools to help customers understand the business value of S/4. But the focus of these tools is more on commercial businesses and is not specific to any industry solution, which limits the value to government customers running the Public Sector Industry Solution. Standing up an S/4 sandbox environment to evaluate capabilities against your organization's business needs can be a more efficient path.
Backlog items
Every organization has a backlog of defects and enhancements. The runway for an S/4 transformation is long. Organizations must carefully consider their current defect and enhancement backlog. They must determine an approach that effectively sustains and ideally continues to enhance the end-user experience in the current production landscape, while balancing any change to production against the S/4 migration activities. This type of orchestration is especially complicated for government customers, who must constantly react to regulatory changes that operate on a schedule outside of agency control. The scope of an S/4 project may include more items than those tasks necessary to simply migrate to S/4. To minimize the risk of collision of effort on either side (sustainment vs. development), it is critical to understand the changes needed in the production system across the same timeline as the S/4 transformation. Evaluate those changes and determine whether the changes can proceed in parallel to the S/4 project or if those future production changes are better addressed as a part of the S/4 project scope or after the completion of the S/4 project.
Defining the scope of a S/4 transformation project is a challenge. CACI understands this challenge, and we collaborate with our customers to guide them down a path that provides scope clarity, minimizes risk, optimizes business value, and reduces the anxiety and frustration of "not knowing."
Visit CACI's ERP webpage to learn more about how we implement, sustain, and modernize ERP systems for the federal government.