Reinvent Your Enterprise Processes
Reinvent Your Enterprise Processes
An Organizational Approach to Harness Transformative Technology
Technology is changing more rapidly than ever, challenging government agencies to keep up with a breakneck pace that is more challenging and more costly than ever before. To keep pace, customers require solutions that maximize the use of standardized methodologies married with rapidly deployable configuration that is more efficient than costly core customization. These challenges are forcing them to transform and modernize processes and keep up with the needs of these missions, which can be profoundly difficult to manage.
At CACI, we are deeply familiar with the challenges our NASA customers face when trying to reach digital transformation and organizational change management goals. We are equipped to support NASA's shift to align with today's emerging technologies by integrating and consolidating these technologies to enable enterprise-scale transformation and avoid siloed disconnection. Our experts in Next-Gen ERP, low-code/no-code (LCNC) integration strategies, and Agile SAFe enable our customers' workforces to accelerate their digital transformation journey through cloud migration, app maintenance and modernization, enterprise automation services, and data platform services.
Agile SAFe®
As a leading provider of digital services to the U.S. Government with more than 10 years of experience with large-scale Agile implementations, CACI continues to leverage its status as a certified Scaled Agile Framework® (SAFe®) Gold Partner to accelerate the adoption of mission agility. This formal partnership validates CACI's significant experience supporting the Agile transformation journey for agencies within the Department of Defense and Intelligence Community.
CACI's Agile solution approach optimizes Agile development by leveraging industry standards and best practices with a focus on federal government processes. This best-of-breed approach creates a continuous learning culture by providing the right tools to yield business agility and value. One best practice includes leveraging standardized service catalogs to provide predictability for work execution within the measurable time, cost, and value constraints. Additionally, innovation is deliberately built into the process to ensure the team continues to be more efficient, automate tasks, and provide end-user value at a higher velocity.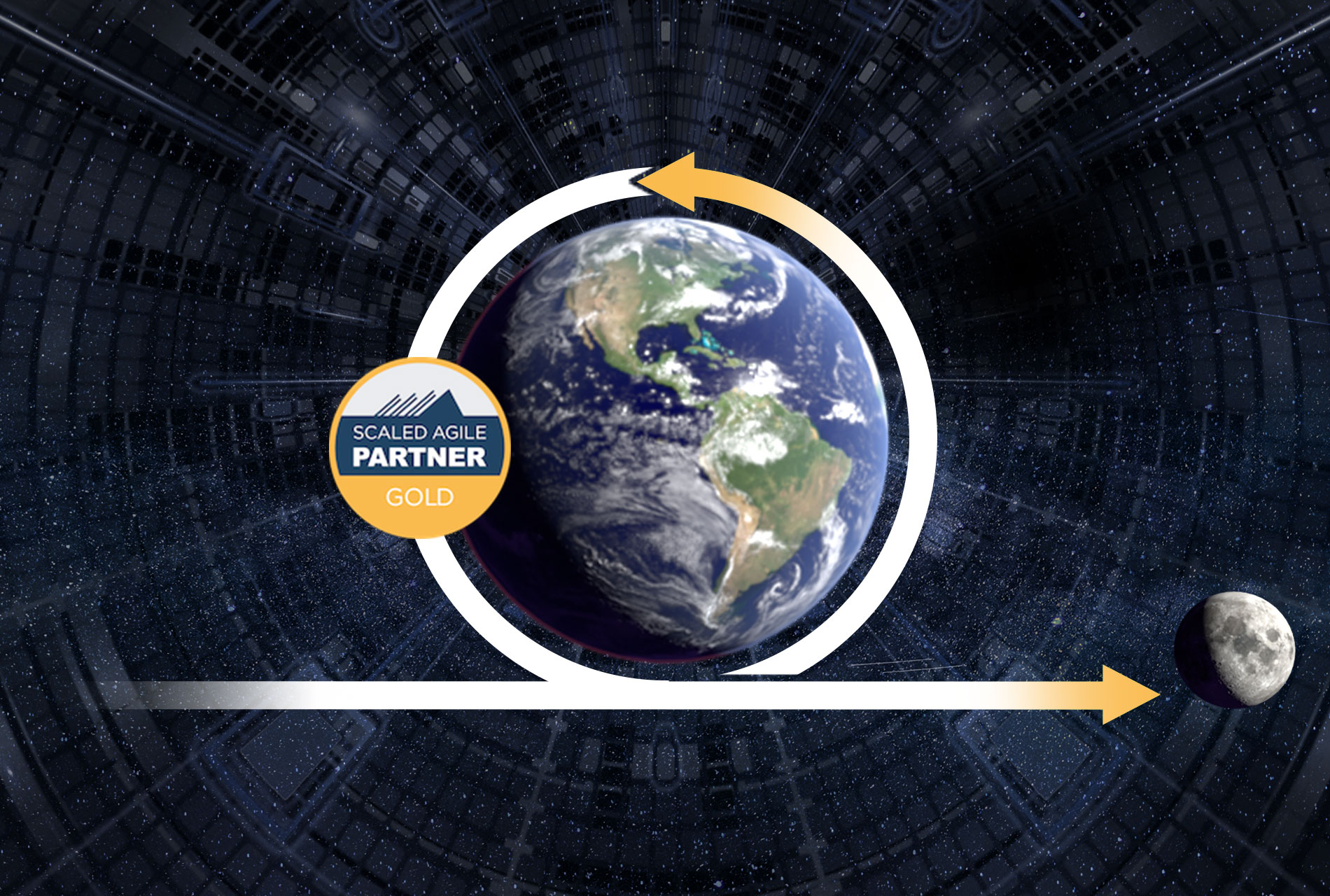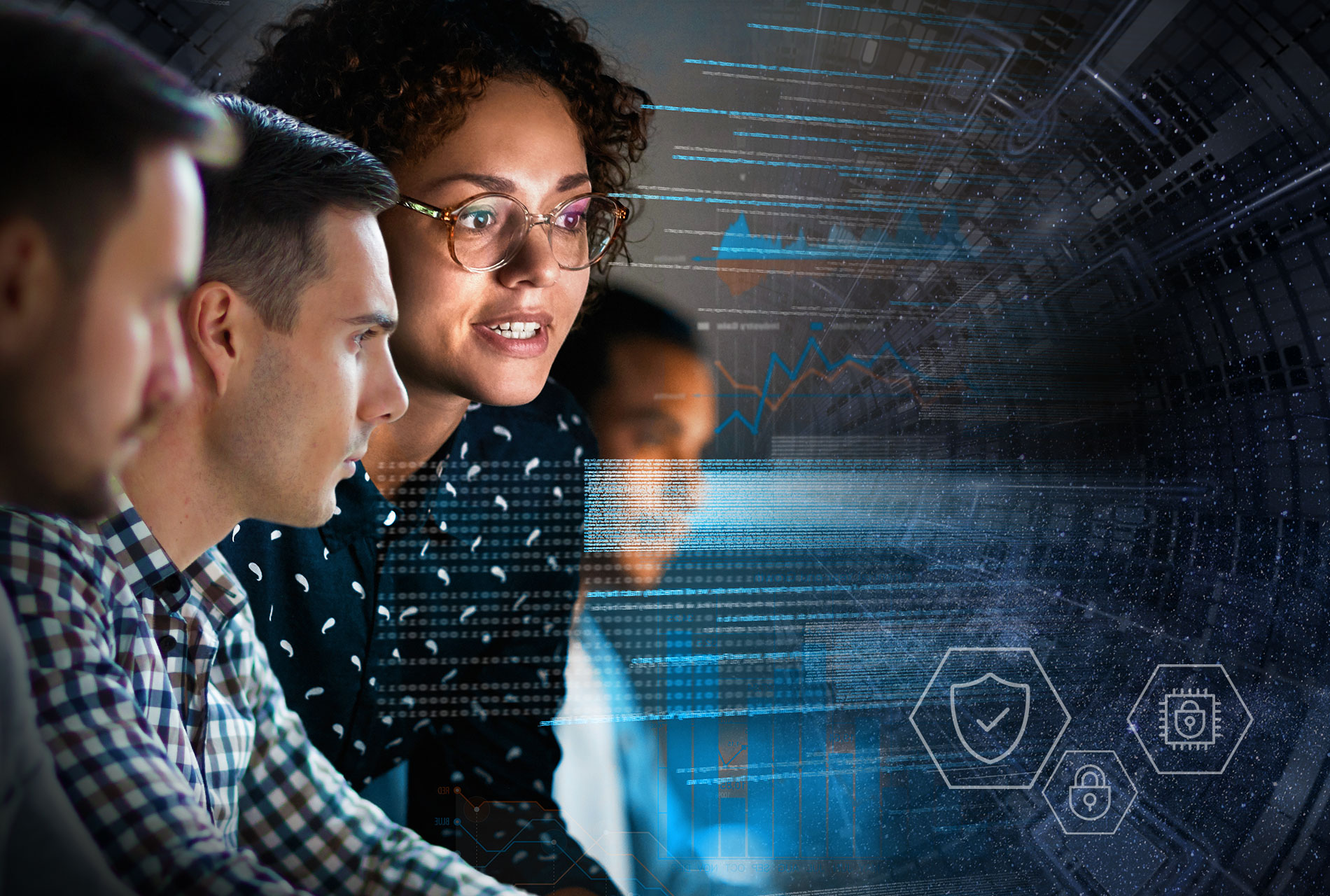 Next-Gen ERP
How can government agencies realize the promised business value of digital transformation and next-generation enterprise resource planning (Next-Gen ERP) when faced with significant ERP investments, highly customized applications, compressed timelines, and tightened budgets?
CACI strategically aligns its NASA expertise with the latest technologies to create strategic roadmaps, methodologies, and products that drive business value and enhance the user experience throughout the transition to Next-Gen ERP. Our approach focuses on three primary pillars:
People First: We drive cultural change and user adoption to minimize the organizational change management impacts by focusing on the end-user experience first, rather than requiring users to modify their process to meet a technical constraint.
Data-focused: Digital transformation requires organizations to rethink how they manage data. We focus on looking beyond traditional data management practices and shift toward modern, artificial intelligence (AI)-driven data integration.
Bridging: We provide a bridge between multiple diverse systems and the desired future state by delivering an architecture that is flexible enough to accommodate changing business and mission requirements while isolating processes and partners from organizational change risks.
We continue to leverage strategic partnerships, expand platform offerings, and improve services to best meet our customers' needs as they modernize their systems. By leveraging the latest in advanced analytics, data visualization, and AI solutions with DevSecOps methodologies, we improve and automate business processes, empowering your employees to focus on what they do best.
Enabling Digital Transformation through LCNC
LCNC platforms empower organizations to rapidly create processes, enterprise applications, and programs. Many platforms have one particular strong suit, such as business or data processes. CACI's experts have developed a data-driven tool that allows us to identify the most suitable platform given our customer's unique work requirements – data intensive vs. process intensive, disconnected operations, mobile applications, FedRAMP certification, and more. We develop a solution that best fits the customer's need, rather than forcing a customer to conform to a platform that doesn't solve their problems.
Our unique, persona-based approach to LCNC digital transformation solutions enables greater efficiency gains for our customers. By automating as many processes as possible, we keep people engaged in only the most important steps in a development process – things only a human can do.
CACI's inimitable UX Factory drives end-user satisfaction through rapid development of user environments and interfaces. We create feedback loops with users and stakeholders to review designs, understand the customer's technical environment, and improve their unique problems.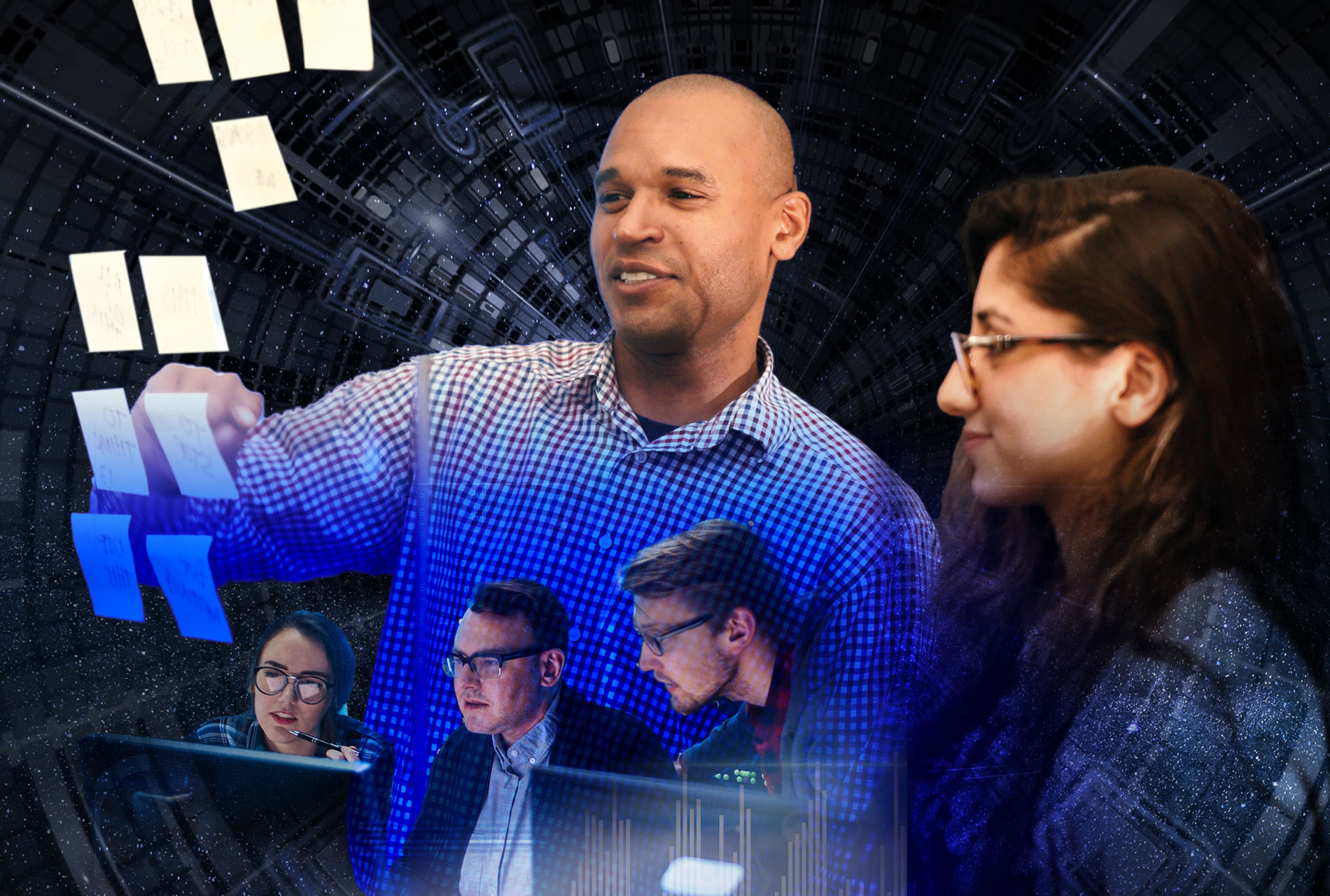 For additional information, contact:
Jason Ludwig
Strategic Technical Director, Business Development