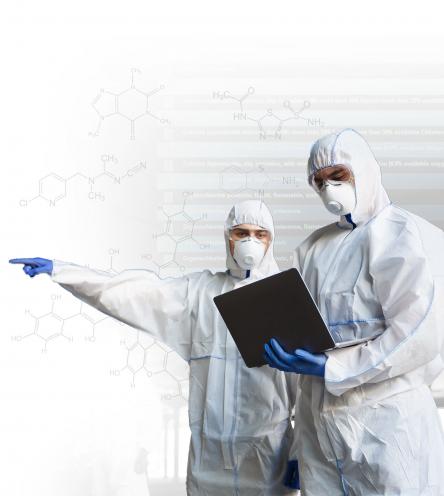 WISER
First responders in general, and HAZMAT units in particular, must make many quick decisions in handling hazardous materials incidents. To save lives and minimize the impact on the environment and physical property, they need accurate information about the hazardous substances, the emergency resources available, and the surrounding environmental conditions.
Wireless Information System for Emergency Responders (WISER) ensures first responders have the information they need, when they need it. The mobile app and its web version (WebWISER) were developed by CACI for the National Library of Medicine (NLM). They provide crucial, real-time information about hazardous substances, including chemical identification, physical characteristics, and human health, containment, and suppression information. In addition to chemicals, WISER now includes information about radioisotopes and biological agents.
First responders to a hazardous material (HAZMAT) incident must be able to rapidly determine the substance (chemical, radiological, or biological) and the appropriate response.
CACI developed a multi-platform mobile app to provide decision support that enables first responders to quickly identify substances and access critical substance information. WISER synchronizes with the NLM PubChem database, the world's largest collection of freely accessible chemical information, to provide information that includes patient care, chemical specs, protective equipment, containment suppression tactics, and cleanup. The intuitive user interface is easy to use and personalizes information according to the role of the user.
We also developed the web version, WebWISER.
WISER is freely available and very well received and appreciated by the HAZMAT user community. More than 1.8 million copies have been downloaded along with more than 6 million visits to the WebWISER website.
The app identifies more than 5,000 chemical substances, as well as 12 biological agents and 30 radioisotopes for radiological and nuclear event support. It helps first responders to identify the substance they are dealing with by detailing the physical characteristics of the substance or the symptoms of victims.
WISER incorporates innovative decision tools for expediting the identification of an unknown substance and provides the most critical information about the substance once it's identified (e.g., "don't put water on it"). It also includes information on the treatment of victims and site remediation/cleanup.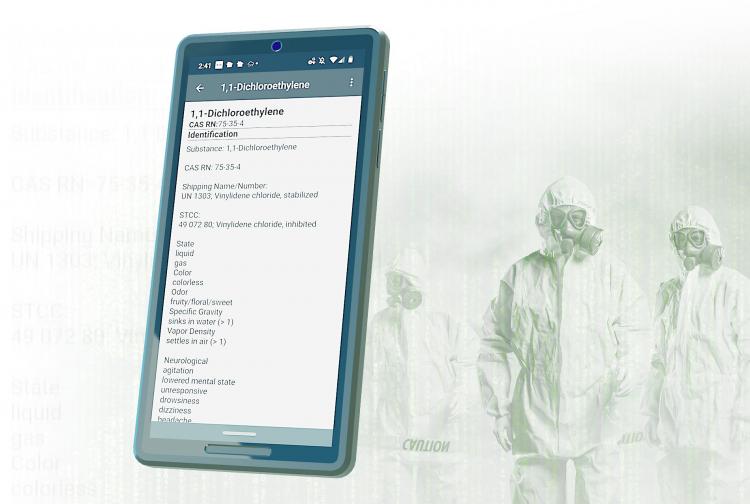 CACI is under contract with the National Library of Medicine (part of the National Institutes of Health) to develop, support, enhance, and maintain WISER.