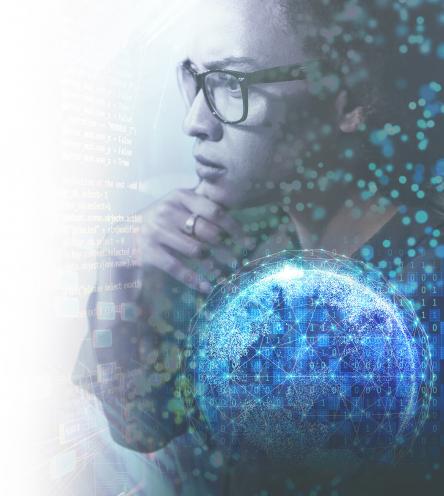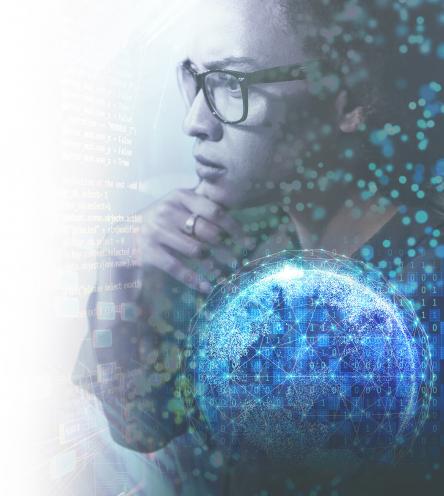 Tradecraft Tailored to Operations®
Tradecraft Tailored to Operations (T3O®) is CACI's enterprise framework for delivering better intelligence, faster. T3O integrates CACI's globally deployable workforce of intelligence professionals, technologists, innovators, and special operators with technology, data, and tradecraft to shrink the timeline from data to decision – improving mission outcomes for our Intelligence Community customers.
CACI developed T3O based on best practices from our 3,000 intelligence professionals and more than 30 years of expertise in applying intelligence tradecraft to the development of tailored solutions delivered at the speed of mission. The T3O framework is dynamic and flexible and can be leveraged across current and future intelligence programs.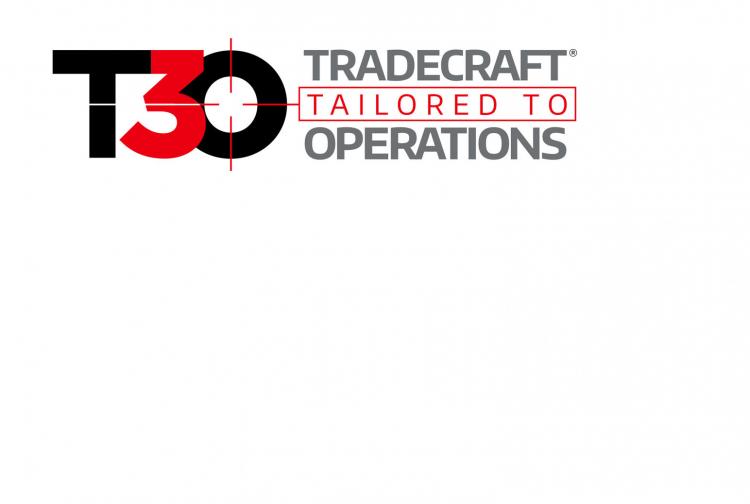 Tradecraft Tailored to Operations is CACI's holistic solution to people, process, and technology to improve multiple mission outcomes. For both our employees and our customers, CACI is a mission partner focused on executing today's urgent national security requirements and fulfilling tomorrow's rapidly emerging needs.
There are four main pillars of the framework: Mission-Focused Staffing, Talent Aligned to Mission, Agile Mission Services, and Advanced Mission Operations. These four areas include 16 components, and over 80 reusable sub-components or individual solution elements. T3O is an open framework that allows for the application of tailored, mission-specific tactics, techniques, and procedures (TTPs).
The framework allows a "crawl, walk, run" progression from left to right, and from top to bottom within each pillar. Feedback loops are built throughout the framework to enable continuous improvement, optimization, and automation. By implementing and maturing T3O capabilities in each area, our customers are able to make critical shifts towards the future, including away from manual/ad hoc processes towards repeatable, scalable enterprise solutions that enable performance or outcome-based contracts.
The maximum benefit for our customers comes from implementing the framework in its entirety and partnering with CACI to enable transformative shifts towards the analytic enterprise of the future. Customers may also choose to procure individual capabilities or particular pillars.
The framework and its component solution elements are tailored to current and desired end-states, risk tolerance, acquisition model and requirements, and budget.
T3O begins with getting the right talent, at the right place, at the right time. We leverage our position as a preeminent national security company and our culture of excellence, ethics, and integrity to attract the top talent in the market. We use the Resource Tracking System (RTS) and our 100+ program to build an on-demand talent pipeline and proactively staff worldwide. Our approach to screening candidates for mission proficiency increases the average tenure of our employees, improves mission continuity, and reduces execution risks.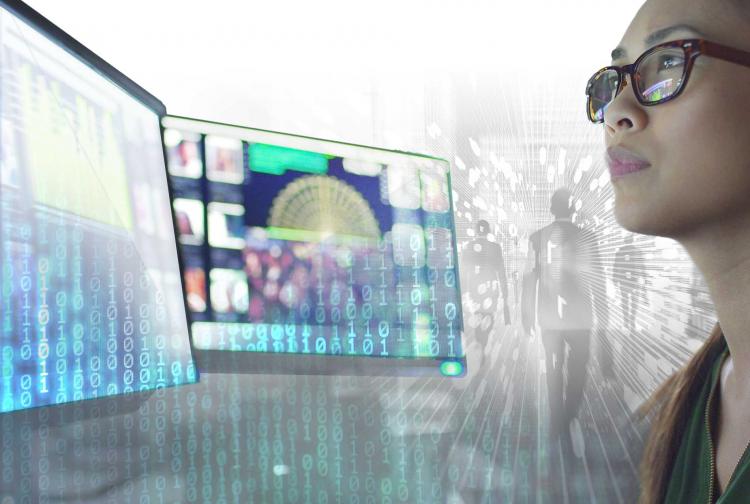 Talent Aligned to Mission
CACI employs many of the most talented intelligence professionals in the world. The second area of the framework is focused on constantly enhancing the skills of our most valuable asset – our people. Our world-class deployment process is complemented by our specialized orientation programs, comprehensive mentoring, and membership in the Intelligence Operations Community of Practice.
The third area of the framework provides a scalable program management structure and combines analysts with technologists, engineers, and special operators who use industry best practices to shrink the timeline between data and decisions and improve mission impact. This includes standardizing best practices, tradecraft coaching, organizing mission-driven, task-organized multi-function teams, and integrating and scaling operations using proven agile practices. The result is improved quality and effectiveness, teams that are more proactive and responsive, and reduced mission risk for our customers.
Advanced Mission Operations
The fourth area of the framework provides a platform for purposeful innovation and continuous improvement that optimizes and automates enterprise intelligence operations and improves products and services. We fuse data, mission, and metrics to enable improvement and automation of key mission areas, transform static deliverables into dynamic products, and embrace the machine-learning revolution. This shrinks the timeline from data to decisions for our customers and creates the intelligence enterprise of the future.
Our Tradecraft Catalogs and Tradecraft Academies advance the tradecraft state-of-the-art across the company and keep analysts' skills updated and relevant to their craft. This improves the quality and consistency of finished intelligence products for our customers and enables flexibility to adapt to emerging and surge requirements.