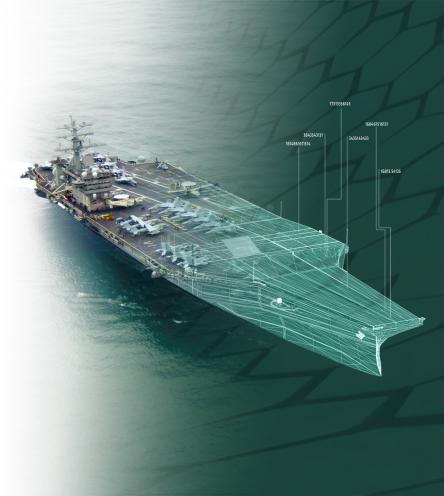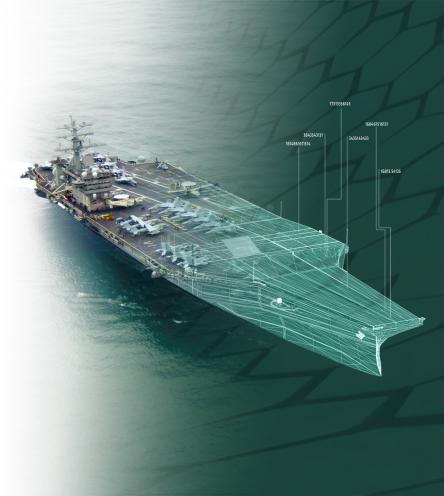 Ship Engineering
CACI is the Navy's trusted partner for ship engineering, acquisition, and support services. We provide support from the whiteboard to the warfighter, including by developing ship engineering and acquisition plans, improving ship survivability, and designing and installing ship weapons systems.
CACI experts serve as the "Buyer's Agent," advising the Navy on ship platforms and mission packages that meet national needs. From the Arleigh Burke Class Destroyer, to the San Antonio Class Amphibious Transport Dock, to today's Littoral Combat Ships (LCS), CACI engineers conceive, develop, test, and field the ships that make the U.S. Navy today's dominant seafaring force.
For example, on the LCS program, our survivability engineers assisted in conducting Full Ship Shock Trials for two ships. That included designing enhanced survivability capabilities at a more affordable price. CACI engineers also developed environmental monitoring plans, planned pre-trial availabilities, and conducted readiness reviews to provide decision makers with objective quantitative evidence that were ready for trials.
CACI develops and maintains real-time deterministic computer programs for the U.S. Navy's Aegis Weapon System. Our software systems support the full spectrum of Aegis development, from requirements and prototyping, to modeling and simulation, data analysis, software delivery, and fleet support.
CACI also provides critical technology to support Navy weapons systems. For example, CACI and Navy engineers recently developed a remote-control telemetry system to track missile flight paths so personnel would no longer need to be on deck to collect data during live-fire exercises. That innovation, and many others, helps protect weapons testing personnel.