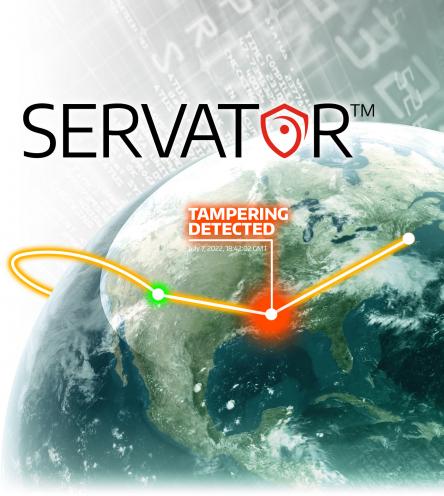 Servator™
Stolen cargo and counterfeit products cost private companies and government organizations hundreds of millions of dollars every year. CACI's Servator is a new response to this problem—a supply chain tamper detection and risk mitigation solution that leverages CACI's record of reliability in anti-tampering capabilities. It's small, cost-effective, rechargeable, and using cloud-based machine learning analytics, Servator provides unprecedented visibility into cargo in transit by recording, analyzing, and encrypting detailed sensor information.
CACI's Servator is an advanced supply chain risk management program that is effective both in-transit and in storage. Servator helps organizations address critical risks such as insurance liability, chain of custody, package content security, and improper handling. Leveraging CACI's record of reliability in anti-tampering capabilities and our exclusive patents, the small, discreet Servator device (just 27 cubic centimeters in volume—slightly larger than a nine-volt battery) can be armed and disarmed by the Servator application from any mobile device. Servator can serve as both an "end to end solution" and can be readily integrated into other supply chain management systems.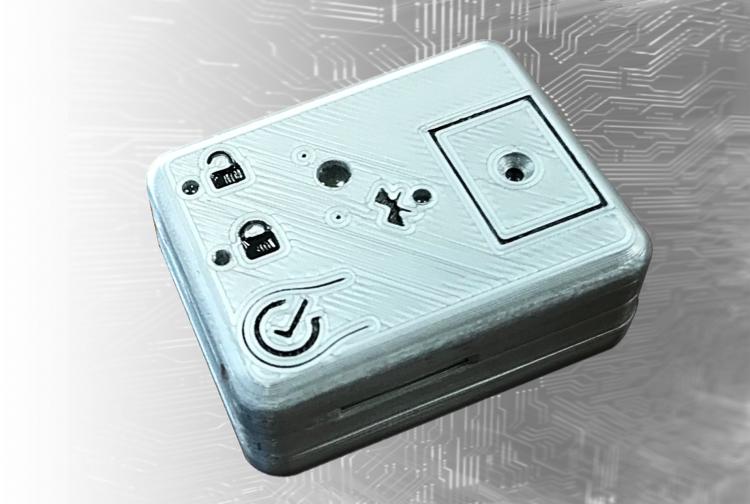 This leading-edge solution consists of a multi-sensor data collection device that utilizes CACI's EdgSentry™ technology, a mobile app, cloud-based machine learning, and secure data storage. Servator uses advanced software analytics to fuse sensor data and apply heuristic machine-learning algorithms to protect all types of cargo, such as cases, pallets, and trailers. When tampering is detected, Servator collects pictures and records audio of all triggering events for evidence collection. The ability to analyze data from numerous sensors also minimizes false alarms, generating improved tamper protection across a range of scenarios. Users can have access to all logged data, pictures, and audio via USB and cloud, and it's accessible via Universal Serial Bus (USB), Bluetooth Low Energy (BLE), and Near Field Communications (NFC) interfaces.
Additional features include:
45x34x18 mm device with integrated sensors that measure light, motion, pressure, temperature, and humidity
Magnetometer, accelerometer, and gyroscope (nine-axis inertial measurement unit)
Onboard microphone and 720P camera
32-bit ARM CPU with onboard flash memory and real-time clock
Several US patents pending