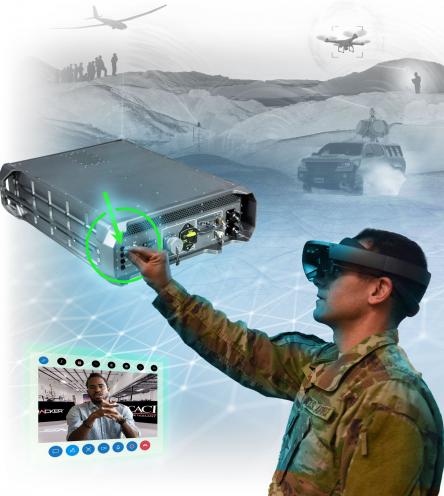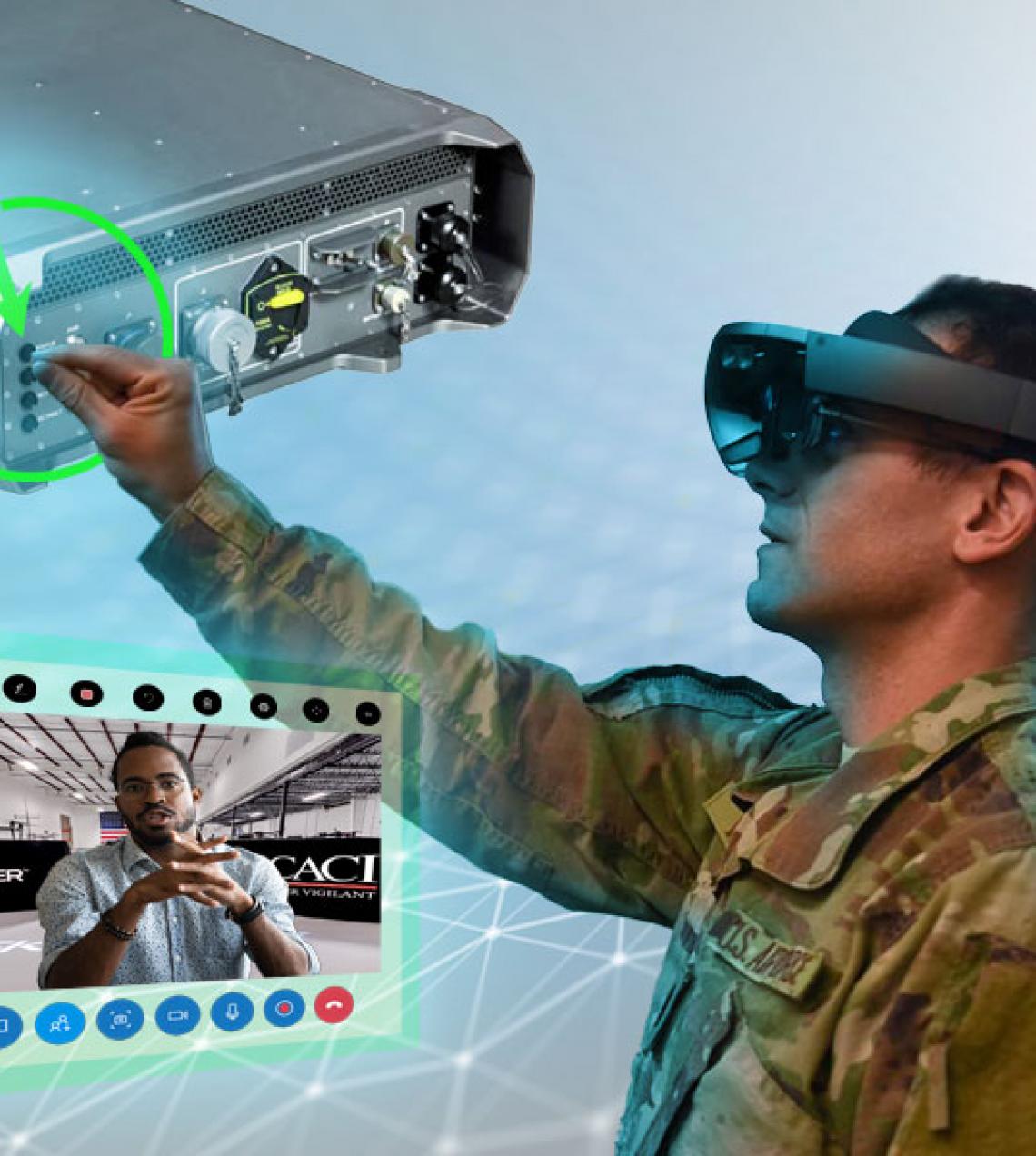 Remote Support Kit
On-Demand Assistance Through Augmented Reality
CACI's Remote Support Kit (RSK) leverages augmented reality (AR) and virtual reality (VR) technology to reinvent how U.S. Government and commercial organizations around the world manage operational support. This unique AR/VR kit allows users to tap into any kind of expert subject matter support, from technology training to maintenance, and help ensure fielded systems are up-to-date and mission-optimized. By allowing subject matter experts to closely interact virtually with RSK kit users, viewing problems through the users' eyes, technical exchanges are vastly improved and resolved more efficiently. Support calls that used to take hours can now take minutes with RSK, enabling rapid and effective on-demand assistance.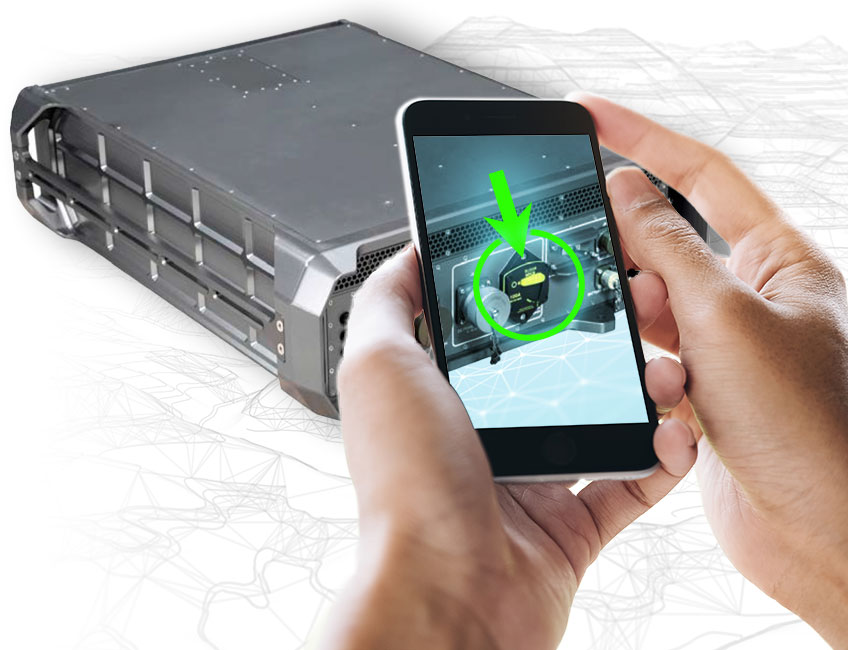 AR Visualization
CACI's RSK utilizes the latest advancements in AR visualization, a technology that is advancing and enhancing the way we interact with our everyday environments. Using an AR overlay, the kit allows the operator to create real time drawings for experts and technical support staff to follow directly in their field of view using a smartphone or AR/VR glasses.
The exchange of information between a subject matter expert and an RSK operator can move more quickly since problems can be displayed through the "eyes" of the operator. Now, using the kit, experts can draw directly within a user's field of view – just as if he was pointing to a switch or connection if they were standing next to them.
Collaboration Tools
The RSK leverages leading collaboration workspace tools rendered within an AR environment for a powerful and intuitive user experience. The Microsoft® Dynamics 365 Remote Assist application builds on Microsoft's Teams platform by adding icon and drawing tools for an expert to provide visual cues to an end user.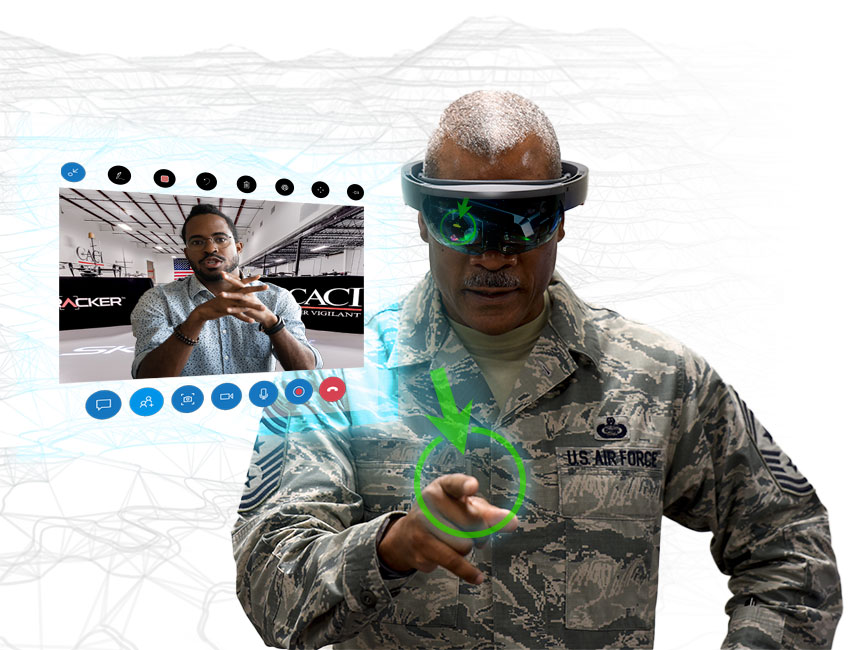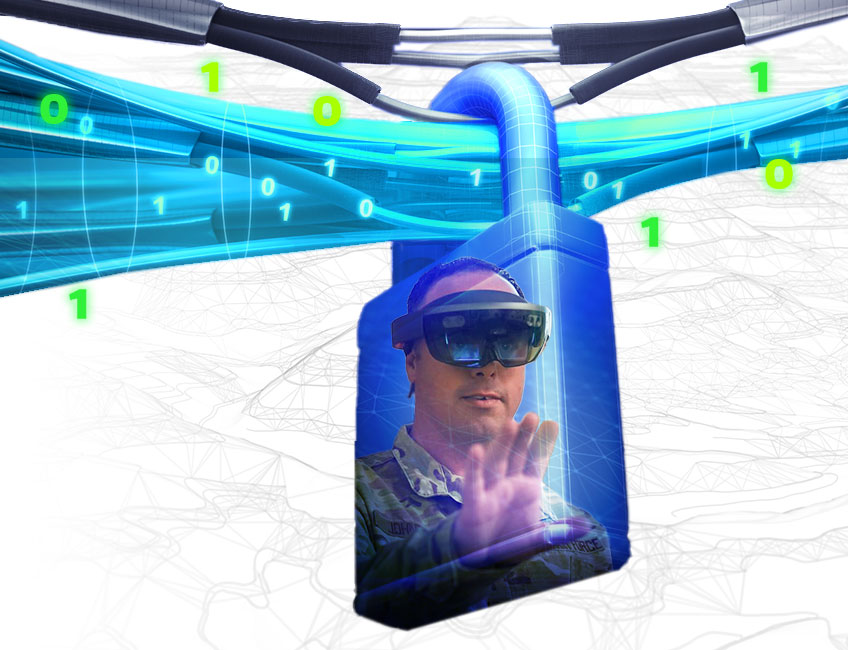 Secure Global Connection
The RSK leverages an obfuscated, non-attributable communications platform and a suite of associated multi-function devices. This platform enables secure communication anywhere in the world without any digital signature or trace on the residing network infrastructure as well as enables operation in even the most contested environments.
Global Connectivity
The RSK leverages an anonymous eSIM-based MiFi® router that provides ubiquitous wireless connectivity for the kit in more than 130 countries. All support devices connected to the router are dynamically allocated a secure connection tunnel that encrypts and obfuscates the user's location.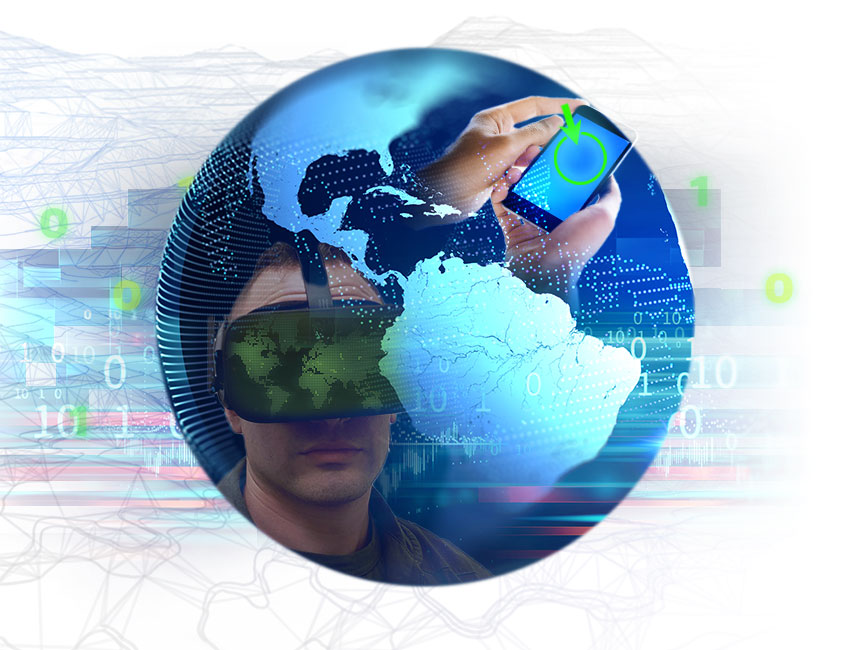 With RSK, our CACI experts bring decades of experience in AR/VR development and operational utilization to bear for our customers and their unique mission requirements. Our experience in secure global communications, and integration of audio, video, and AR/VR tools with other leading collaboration platforms such as Microsoft Teams, 365, and TeamViewer™ helps our customers ensure the RSK can solve their toughest remote assistance and support challenges. Our experts also provide support for AR triage and instructional guidance. With our expertise and the RSK, we give our customers a powerful force to enable maximized mission performance and effectiveness.
The RSK is a foundational platform for CACI's extended reality (XR) capabilities development. The kit is slated to be a part of a family of training-based AR applications, such as step-by-step instructional apps, digital product guides, and operations-based AR apps for tasks such as mission planning, location estimates, and other types of sensor data output, in addition to remote technical support.
The RSK's secure communications technology set it apart from other current remote support solutions that cannot meet the security and deployment requirements CACI's customers demand. Leveraging our proprietary secure tunnel technology, the RSK's encryption uses a virtual private network (VPN) to guarantee operation in the most challenging and contested environments.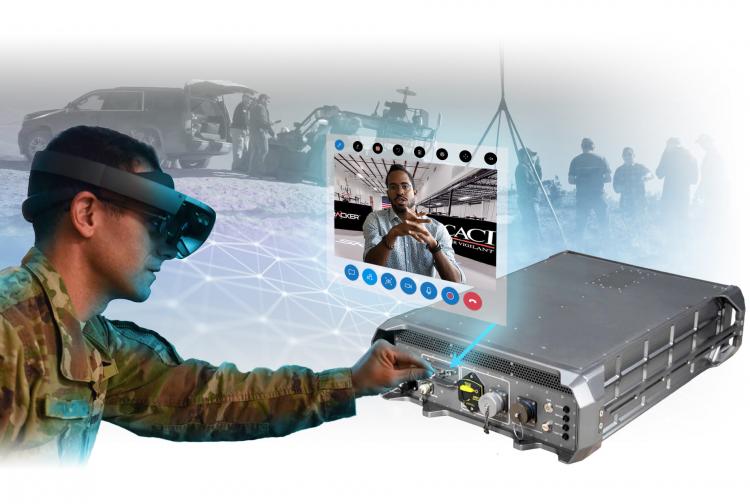 Augmented Reality Advances Battlefield Mission System Support
In this trending article, CACI's technology experts discuss the company's new advances in augmented reality (AR), and how technologies like the RSK redefine how modern military units enable subject matter support from around the world that previously required in-person expertise.