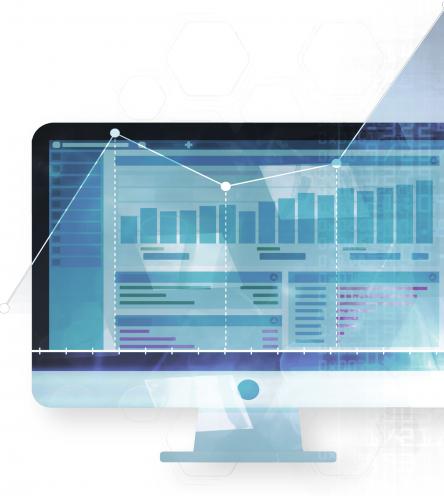 Financial Management
Delivering End-to-End Transparency and Traceability
We transform and modernize core federal financial systems, amplifying mission effectiveness through technology. CACI delivers full life cycle support, modernization, and transformation for core U.S. Government financial and planning, programming, budgeting, and execution (PPBE) systems. We leverage extensive financial management expertise and understanding of federal policies to produce clean audits and drive operational efficiencies in the systems we implement and sustain.
We have more than 30 years of experience assisting the U.S. Government with the transformation of its financial management and budgeting systems. We align the right technologies to meet customer needs for secure, reliable, and compliant systems and provide accessibility and visibility of data across the enterprise. We are experts in partnering with customers to execute their cloud-enabled digital transformation initiatives, and our industry-leading Agile Solution Factory (ASF) is best in class for Agile development and DevSecOps at scale.
Our expertise includes:
Extensive knowledge of core federal financial systems enterprise resource planning (ERP), modernization, and transformation
PPBE systems modernization and transformation
Application modernization and transformation
Financial management and budget expertise
Agile development and industry-leading ASF
DevSecOps at scale
We leverage all of the leading technologies in the marketplace – including ERP, low-code, custom, and robotic process automation (RPA) – to expedite routine business processes and deliver operational efficiencies. Our technologists apply advanced analytics and data visualization tools to strengthen the common operating picture and predictive forecasts of future trends. Harnessing the power of our technologies, we maximize capabilities and improve our customers' financial management systems' business value. Our technologies and capabilities include:
MDDI model-based systems engineering solution
Cloud migration at scale to Amazon Web Services™, Microsoft Azure®, or hybrid cloud environment
Integrated, advanced, and predictive analytics visualized through operations dashboards
RPA
Data visualizations and operations dashboards
Our at-scale integrated financial management solutions optimize performance for end users. We integrate dozens of applications with auditable, stable interfaces to enable high-quality cutover and reduce the time to cleanse, migrate, and validate data.