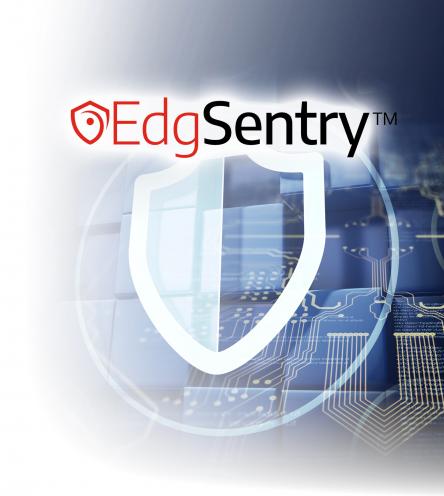 EdgSentry™
In our increasingly connected world, organizations and their protected environments, devices, and information are more vulnerable to threat actors than ever before—and tampering tactics are ever evolving. To help organizations stop those threat actors at the door, CACI introduces EdgSentry Integration Services—a next-generation tamper detection solution that can sense, detect, log, and notify users if a secure workspace, enclosure, or physical device has been compromised. Physical device protection is critical to information assurance, but most alarm systems focus on rooms, not devices. EdgSentry surveys an environment and then integrates a hardware and software solution that provides more comprehensive tamper protection. With EdgSentry, customers can be assured a guard is always on duty.
EdgSentry leverages CACI's record of reliability and expert knowledge in anti-tampering capabilities. EdgSentry surveys an environment, and provides more comprehensive tamper protection powered by advanced software analysis and our expertise in fusing sensor data and applying machine-learning algorithms to protect devices, enclosures, and spaces. Our multi-sensor, fused approach to tamper detection helps prevent false alarms and provides unrivaled protection to our customers.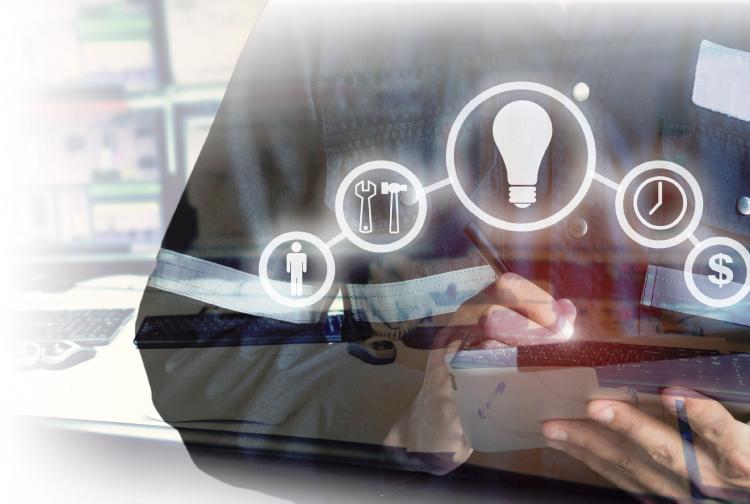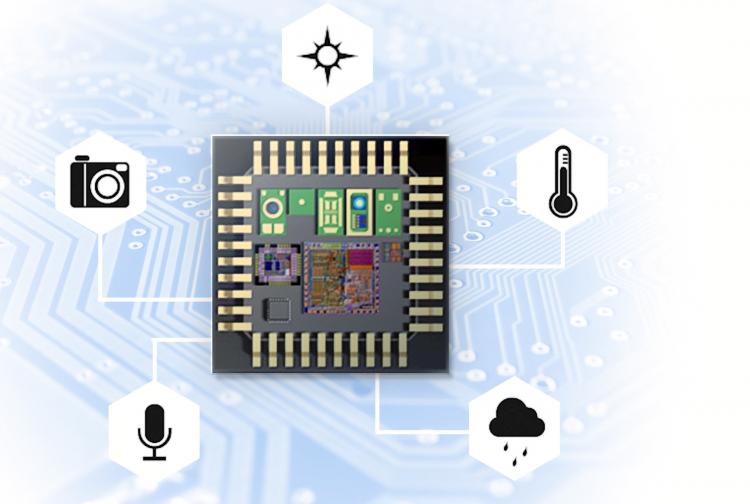 EdgSentry is designed to be easily integrated into other products and systems and includes multiple external communications interfaces that can transfer log files, send real-time alerts, or drive other wireless communications. The technology relies on a small, low-power (below 300 uW), long life, cost effective, and tightly integrated system on a module (SoM) with multiple sensor modalities and on-board analytics that detect tampering events and attempts. In addition, it can be configured to directly interface with external LEDs, cameras, buttons, displays, and haptic feedback devices.
Additional features include:
0.5 x 0.5" SoM with integrated sensors

Light, motion, pressure, temperature, and humidity
Magnetometer, accelerometer, gyroscope (9-axis inertial measurement unit)
Onboard microphone and camera interface
32-bit ARM CPU with onboard flash memory and real-time clock

Accurate date and time logging of all events
Internal audio recording of triggered events, and image recording with external camera chip
External interfaces for: USB, SD card, camera, SPI, I2C, UART
Access to all logged data, video, and audio via USB
Several U.S. patents pending