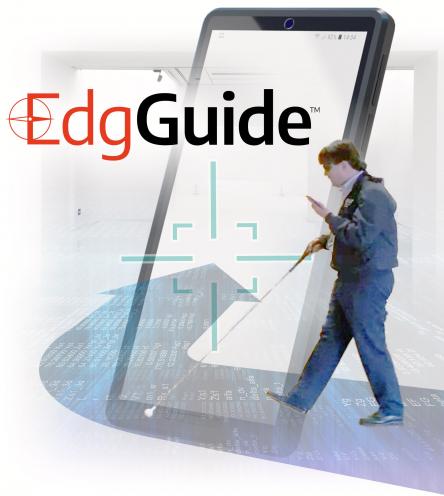 EdgGuide Indoor Micro-Localization Solution
CACI's unique EdgGuide solution offers blind or visually impaired (B/VI), audible learners, and English as a Second Language (ESL) speakers the opportunity for greater independence as they visit museums or public facilities. The micro-localization solution relies on sensors and a custom app to provide an augmented autonomy experience for B/VI persons, ESL speakers, and others. EdgGuide enables true freedom of movement in indoor spaces.
EdgGuide capitalizes on CACI's expertise in ultra-wideband indoor precision location and orientation technology. Using a system of ceiling or wall-mounted beacons that don't require an external network, the user wears sensors that communicate with these beacons to provide audio and haptic (i.e. touch) sensory feedback. EdgGuide uses a custom mobile application that is paired to the sensors and allows the user to inquire about their physical location within the building with a high degree of accuracy and to listen to pre-recorded audio information. ESL speakers and audio learners, for example, could listen to information in their native language. EdgGuide users can also be easily directed from one point to another within the venue. The EdgGuide system is designed for easy integration with "smart buildings" and "smart city" environments, with the added future benefit of use during emergencies such as building evacuations.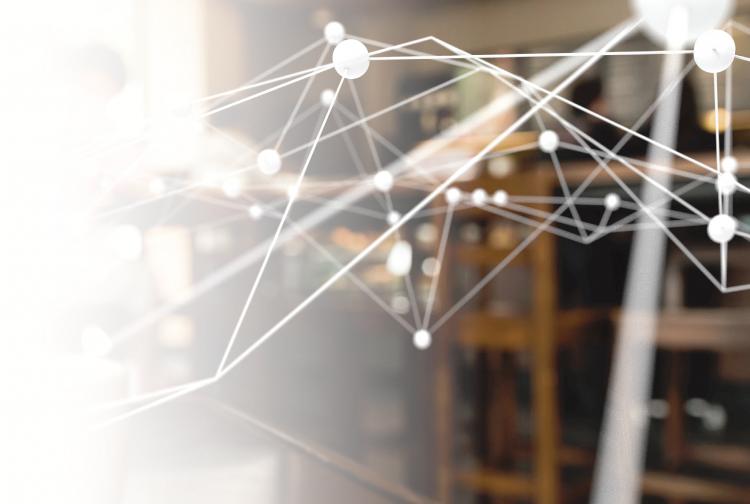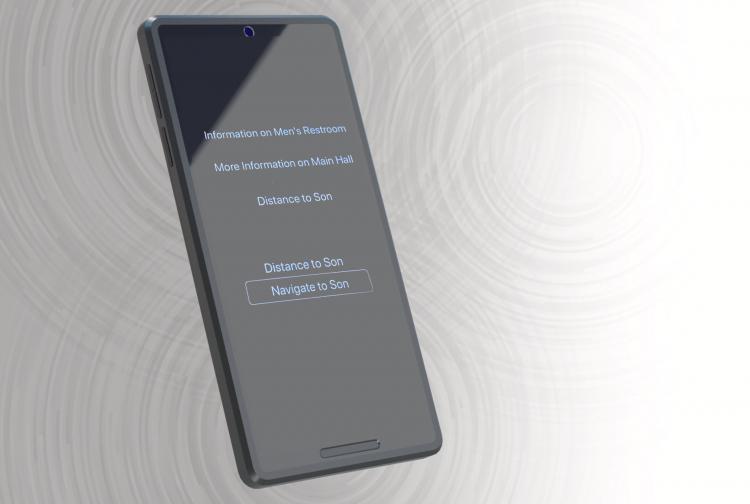 EdgGuide is based on an 802.15.4 ultra-wideband positioning technology and delivers 20 cm accuracy. Ceiling or wall-mounted beacons transmit signals via an internal mesh network and can be easily powered by multiple methods, minimizing facility integration costs. A custom IOS application provides direction to points of interest and/or a companion wearing another EdgGuide device.
Learn more about CACI's partnership with the Blind Institute of Technology and the Denver Museum of Nature and Science. See how EdgGuide technology can change how patrons and employees experience your venue - and enables autonomy for all.
U.S. patent pending