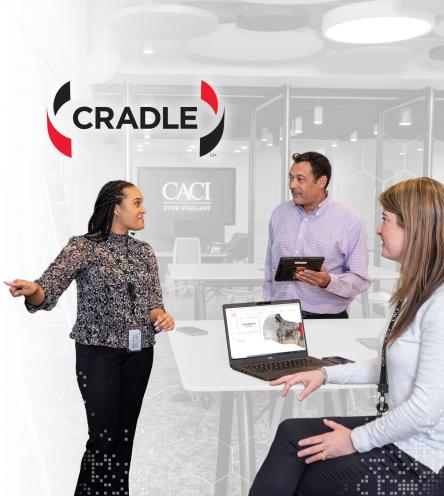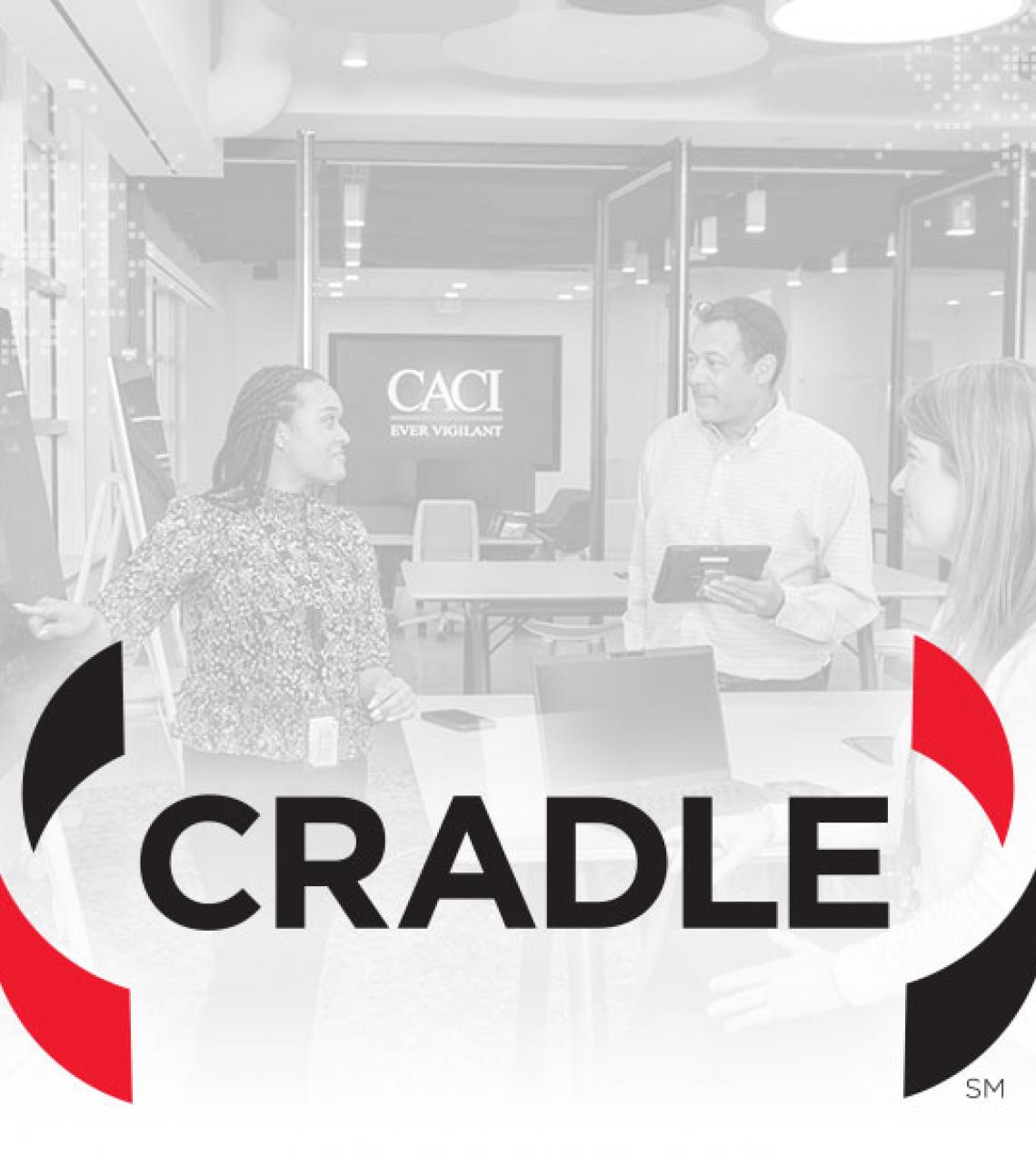 CRADLE
The Ultimate Customer Engagement Experience
CACI's Center for Research, Application, Development, Learning, and Engagement (CRADLE℠) is a state-of-the-art collaboration facility that provides customers with an enhanced engagement experience, built to foster innovation, creative designs, and unique solutions. The CRADLE brings together customers, industry partners, academia, and CACI personnel to explore and discover new ways to solve complex problems and challenges.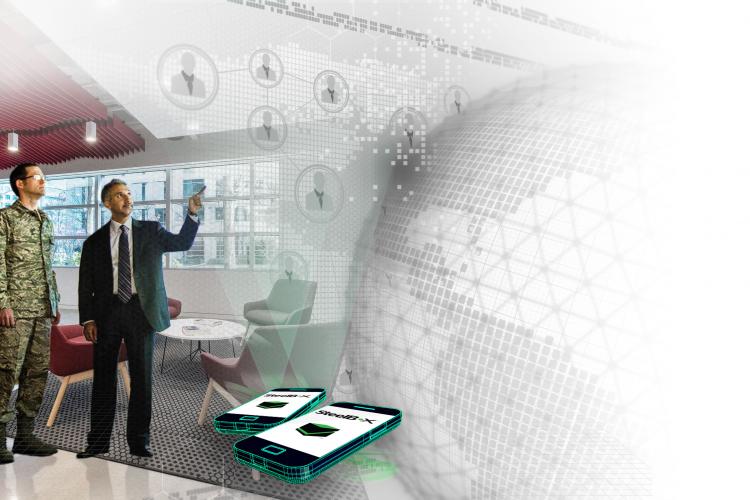 Mission
At the CRADLE, our mission is to help CACI's customers experience the superior technologies our teams develop and discover how our solutions and capabilities can be used to advance their missions. We help foster collaboration, innovative approaches, and engagement by bringing customers, industry, and academia together.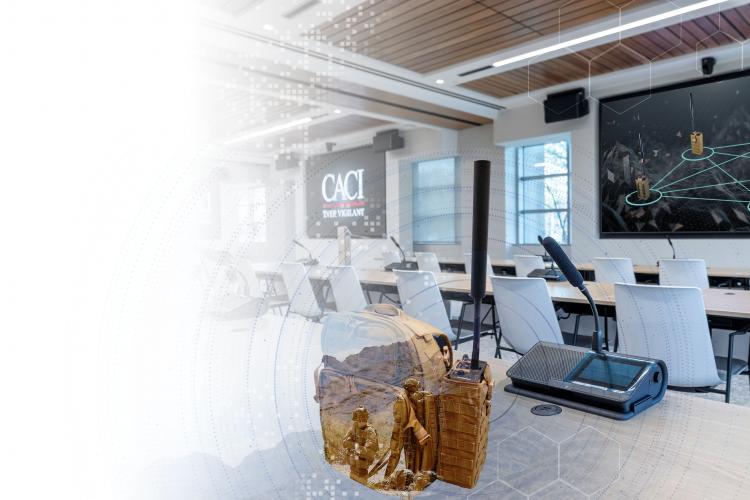 Engagement Areas
The CRADLE's engagement areas are designed specifically to support innovative training and solution demonstrations. Whether using one room or multiple rooms, each space provides an interactive forum for large or small gatherings for our customers, industry stakeholders, and partners.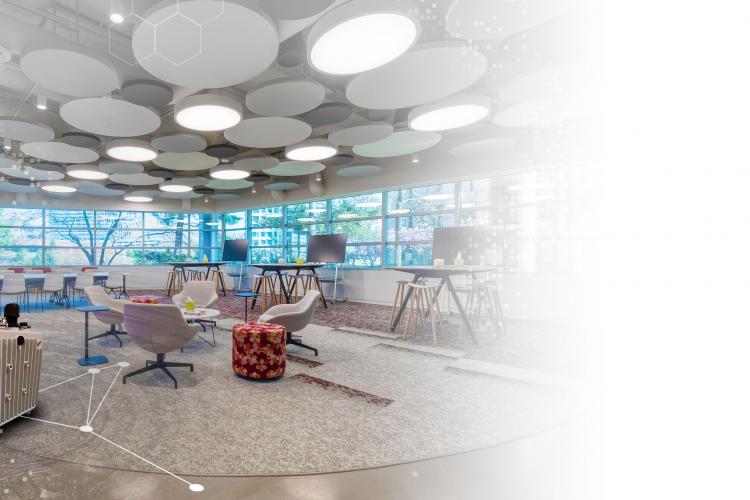 Spark Tank
The Spark Tank is CACI's collaboration and innovation incubator - where big ideas come to life. Featuring multiple studio-like spaces as well as shared work spaces, the Spark Tank provides an open environment for people dedicated to the art of the possible. The Spark Tank is an ideal venue for: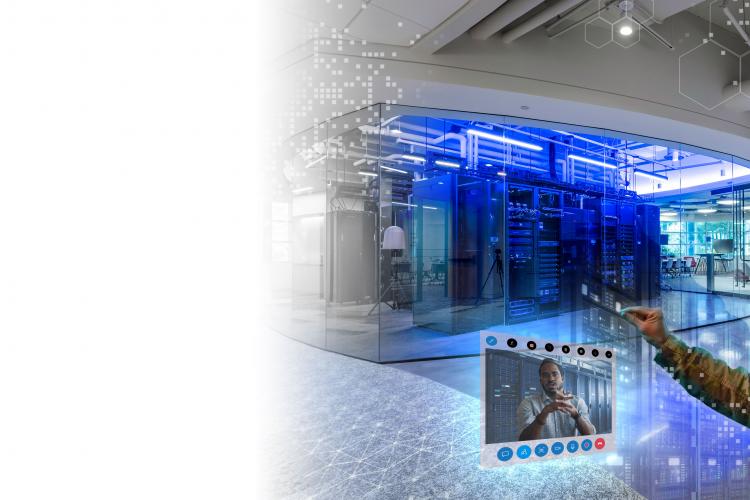 Enclosed Project Environment
The Enclosed Project Environment (EPE) is the epicenter of the CRADLE, and houses CACI's latest technologies and demonstrations. Visitors receive firsthand realistic, reliable, and reconfigurable experiences with a variety of our capabilities. From development to application, every solution housed in the EPE is mission-focused and customer-driven. These technology demonstrations and experiences include: