USDA Network Radio and Infrastructure Support (NRIS)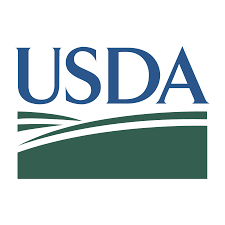 Description
The Network Radio and Infrastructure Support (NRIS) Blanket Purchase Agreement (BPA) covers a wide array of information technology (IT) services and solutions and was issued against General Services Administration's (GSA) Multiple Award Schedule via FAR Part 8.405-3 procedures. The BPA is available for ordering to all U.S. Department of Agriculture (USDA) agencies and offices.
Services that are within scope of the BPA include:
IT infrastructure facilities/spaces support and operations
Enterprise network planning
Enterprise network design
Enterprise network operations
Network operations
Access control systems
IT security incident response
Network performance management
Network security management
Network change and configuration management
Network fault management
Voice and video system management
Voice and video planning
Voice and video operations
Radio systems
Interoperable radio communication
Radio system planning
Electronic special use site support
Routine radio operations
Emergency services equipment support
Antenna and equipment installation and maintenance
Other scope related to communications support
Deployment of hardware and software
Benefits of Using NRIS
Pre-competed labor categories and rates significantly discounted from GSA IT 70 Schedule.
Awarded BPA holders received highest ratings for past performance, corporate capabilities, management capacity and pricing.
Efficient ordering procedures that greatly reduce ordering activity complexities for IT services.
Provides USDA customers an accessible pre-competed BPA to help assist the Government with technical and planning requirements.
Assists USDA customers with achieving FITARA, FedRAMP, and other IT Modernization and budget initiatives.
BPA Contract #: 12760420A0002
Ordering Period: December 2, 2019 – December 1, 2024
Period of Performance: December 2, 2019 – November 30, 2029
Ceiling: None
Contract Types Allowed: GSA Schedule 70 BPAs Firm-fixed-price, Labor Hour, Time & Materials, Hybrid, or No Cost orders can be issued against the BPAs
Benefits of CACI
CACI Capabilities: CACI has the expertise to provide any/all requirements under this BPA and looks forward to working closely with the USDA.
When you are miles away from populated areas, communications can be a matter of life and death. CACI has provided a wide range of services to the USDA to ensure that radio, telephone, and network communications services are fully functional and ready to support your communication needs. From installations to maintenance and repair, we understand the urgency of your mission and are proud to provide prompt, professional assistance. Our qualified teams are experts in problem solving and analysis. We provide the flexibility you need by developing solutions that work on equipment of all types and ages. In several cases, we have saved the U.S. Forest Service significant expense by repairing damaged equipment to avoid costly upgrades. We pre-qualify all partners to ensure that their equipment meets federal and USDA-specific requirements, and we test all equipment and software to ensure it is fully functional before we consider the job complete. We have staff with cleared background checks and system access to immediately support requirements. For more than a decade, CACI has met every service level agreement and has received a "very good" or better on all contractor performance assessment report (CPAR) evaluations.
CACI USDA Current and Past Performance:
Voice operations and maintenance
Land mobile radio solutions
Network operations support
Wireless installations
IT cabling solutions
Audio and visual solutions
Asset management
For any inquiries and to hear from a CACI representative who will provide you an ordering guide and government contact, please reach out to: [email protected]
Contract Number
12760420A0002
Contract Period
Ordering Period: December 2, 2019 – December 1, 2024 | Period of Performance: December 2, 2019 – November 30, 2029