SkyTracker® Technology Suite
CACI's SkyTracker® Technology Suite is an end-to-end portfolio of counter-unmanned aircraft systems (C-UAS) designed to protect against evolving UAS threats. SkyTracker offers modular, tailorable, and scalable system-of-system C-UAS capabilities, with fixed site, mobile, and on-the-move form factors that meet the UAS/drone defense needs of any environment.
UAS activity poses an increasing danger to secure facilities, convoys, airports, military bases, critical infrastructure, and public venues - as well as to facility operators and personnel. Threats can include terrorists, criminals, military forces, and airplane spotters, as well as negligent UAS hobbyists unaware of flight path restrictions. With more than 700 systems deployed globally, SkyTracker leverages the largest signals and threat library in the world combined with precision techniques and technology that counters evolving threats and protects critical assets. SkyTracker provides an open systems architecture that ensures maximum interoperability. Our software-defined technology is easily configurable to customer requirements, and readily updated to enable new capabilities.
CORIAN® Fixed Site
The CORIAN®-FS (fixed site) capability provides facility protection against UAS threats to warfighters and critical infrastructure. CORIAN-FS detects, identifies, tracks, and mitigates UAS threats using precision neutralization techniques that ensure little to no collateral damage to the surrounding radio frequency (RF) spectrum and existing communications. CORIAN-FS provides the largest C-UAS detection and mitigation ranges and has many other unique capabilities that can be customized to fit a customer's mission.
CORIAN Mobile
The CORIAN-M (mobile) system provides on-the-move force or facility protection against UAS threats. The ruggedized, portable mobile platform leverages the CORIAN software baseline to precisely detect, identify, and mitigate UAS through various signal load sets, along with a range of other threats configurable to customer requirements. The system can be easily deployed on a vehicle or marine vessel, providing both ground and maritime convoy protection.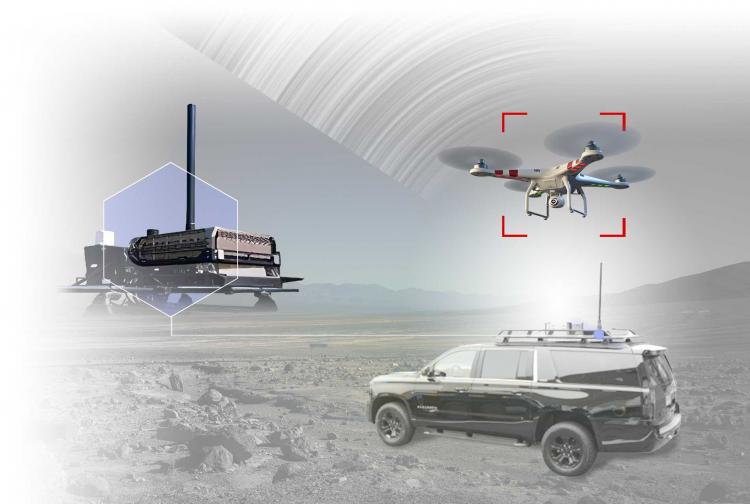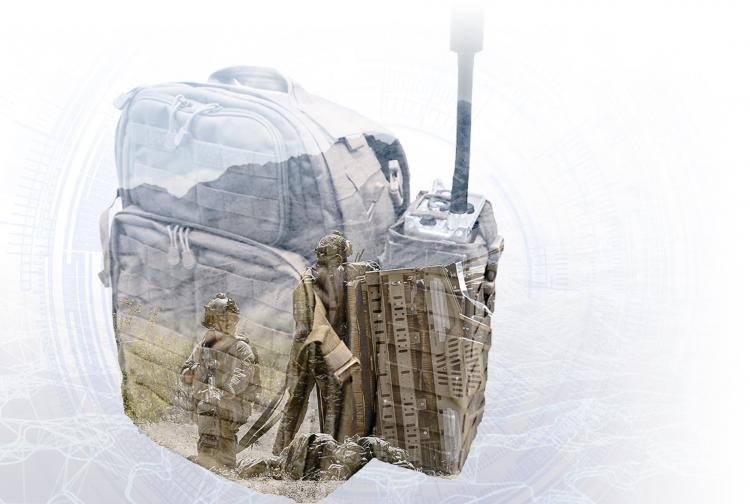 BEAM™
CACI's BEAM is the smallest man-packable C-UAS attack system with the longest detection and mitigation range currently available on the market. BEAM surveys the environment to enable deployed units to counter UAS, WiFi, range extenders, data links, analog/digital video, and other signals of interest, and is configurable to customer requirements. It can operate autonomously to deliver precision distributed attacks and can provide rapid, responsive force protection capability in hostile environments. It also integrates with additional CORIAN and SkyTracker Technology Suite devices to provide modular, extended perimeter protection.
X-MADIS®
The eXpeditionary Mobile Air Defense Integrated System (X-MADIS) is a portable counter-small UAS (C-sUAS) capability that effectively detects, locates, tracks, identifies, and defeats hostile sUAS and drone swarms. With an integrated all-threat tactical air surveillance radar, gyro-stabilized EO/IR imaging system, electronic warfare system, and specialized CUAS Suite command and control software, the X-MADIS provides a complete solution that combats the growing sUAS threat.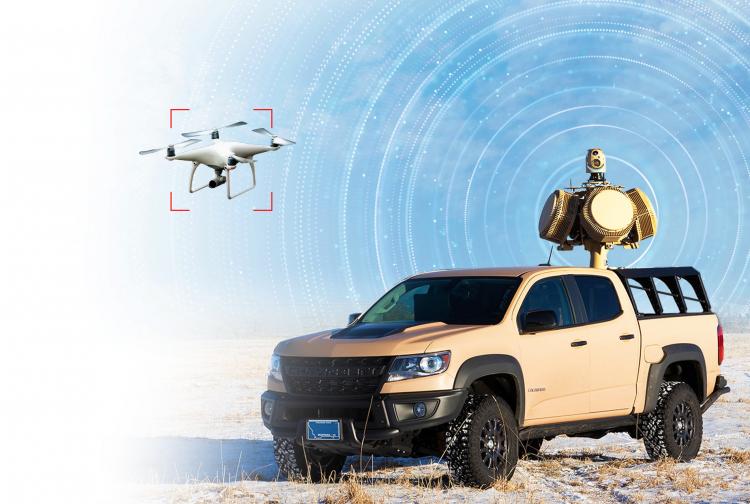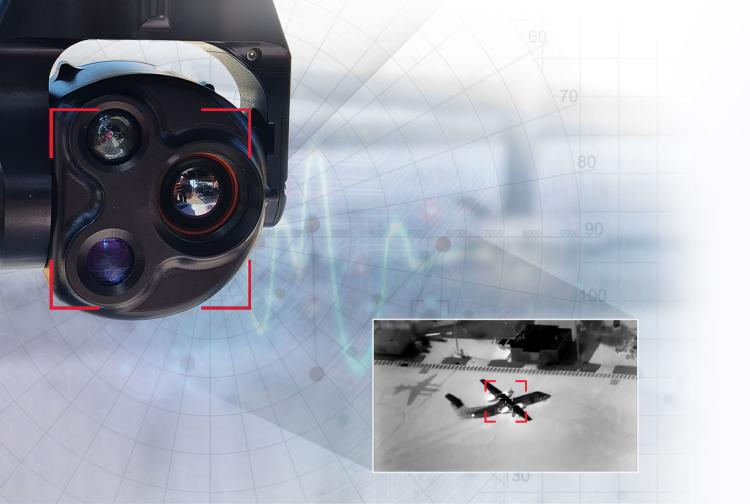 EO/IR Imaging Systems
CACI is a leading provider of lightweight, gyro-stabilized electro-optical (EO) and infrared (IR) imaging systems for air, ground, and maritime missions. Our full line of high-performance, low size, weight, and power (SWaP) imaging capabilities are built for missions such as intelligence, surveillance, and reconnaissance (ISR), target acquisition, C-UAS, long-range detection, recognition, and identification (DRI), and navigation safety.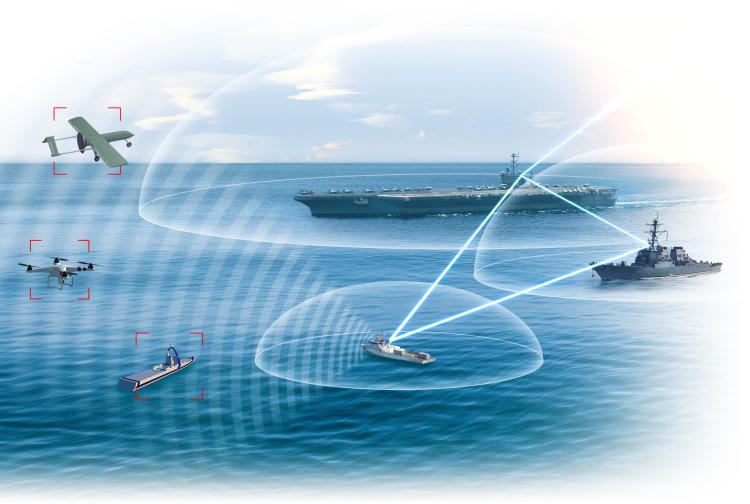 Maritime C-UxS Solutions
CACI has developed a range of maritime counter-unmanned systems (C-UxS) solutions that detect, identify, geolocate, track, and mitigate the most sophisticated air and surface threats and communications. Our technologies are engineered to rapidly integrate with and protect naval and maritime assets, personnel, and facilities from ship to shore.
CACI experts integrate Electronic Warfare (EW) and signals intelligence (SIGINT) radio frequency systems to support the SkyTracker Technology Suite's detection, identification, and mitigation capabilities. Using Agile and DevSecOps methodologies, CACI delivers quick-reaction capabilities to meet the rising tempo of today's missions.
CACI has extensive expertise and experience in assessing, testing, and integrating advanced technology into C-UAS colutions to protect people, critical assets, and sensitive locations for the Department of Defense, U.S. Government, and international customers. Our software-defined, hardware-enabled architecture enables rapid integration of any sensor or capability into our solutions, and as part of multi-mission platforms. This modular, open systems approach provides the flexibility needed to select the hardware and software that best meets mission needs.
SkyTracker's modular, scalable suite of technologies creates geofencing with passive detection and active mitigation capabilities to establish a protective electronic perimeter around sensitive locations and facilities. These open architecture, modular systems are scalable to protect high-value assets and provide wide-area defense of airports, military bases, and areas under temporary flight bans, such as locations experiencing forest fires or natural disasters. The SkyTracker Technology Suite provides continuous, automated monitoring and readily integrates into existing command and control or security systems. CACI's software-defined architecture allows for quick adaptation to counter evolving threats. 
Accurately Locates UAS and Their Operators
SkyTracker's UAS detection, identification, and tracking suite uses UAS data links to precisely identify and locate aircraft flying in banned or protected airspace. SkyTracker has the capability to locate the ground controller, enhancing responders' ability to engage only those operators who are inadvertently or unlawfully misusing their aircraft. The SkyTracker system can also accurately geolocate the position of misused UAS, while differentiating them from other UAS in the same area.
For more information about the SkyTracker Technology Suite, please contact:
For more information about our X-MADIS C-UAS solution, please contact: