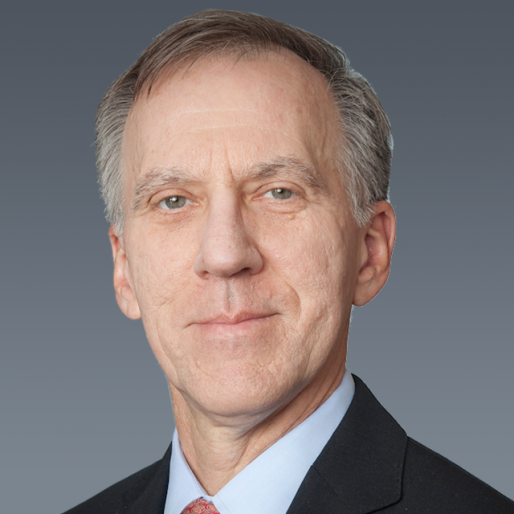 Thomas A. Mutryn
Executive Vice President, Chief Financial Officer and Treasurer
Tom Mutryn is Executive Vice President and Chief Financial Officer and Treasurer of CACI International Inc, a leading provider of expertise and technology to government enterprise and mission customers.
Mr. Mutryn joined CACI's top management team in September 2006. His primary duties are to keep CACI on a fast growth path as an aggressive IT and professional solutions and services industry operator, ensuring the company has the best people, processes and technologies to drive organic revenue growth at ever-expanding margins.. He supports CACI's annual strategic planning, coordinates financial planning and productivity improvement initiatives, and assists CACI's management in meeting strategic goals. Mr. Mutryn is also responsible for the company's internal audit and financial accounting activities.
Mr. Mutryn's role includes key leadership support for CACI's successful M&A strategy. He brings significant capabilities in evaluating new opportunities, performing due diligence with acquisition candidates, and assessing how completed acquisitions meet the company's strategic goals. He also manages CACI's capital structure, including cash management, bank relationships, interest rate strategies, and equity and debt offerings.
Mr. Mutryn previously worked for GTSI Corp., where he directed finance and accounting activities as Senior Vice President and Chief Financial Officer. Prior to GTSI, he worked for U.S. Airways as Senior Vice President of Finance and CFO. In that role, he led the carrier's treasury, purchasing, investor relations, accounting, financial planning and analysis, internal audit, tax, and aircraft sales functions. He also worked for United Airlines and American Airlines in various finance positions earlier in his career.
A native of Schenectady, NY, Mr. Mutryn attended Cornell University, where he studied architecture and engineering, and, after a short career in engineering, earned a master's of business administration degree.