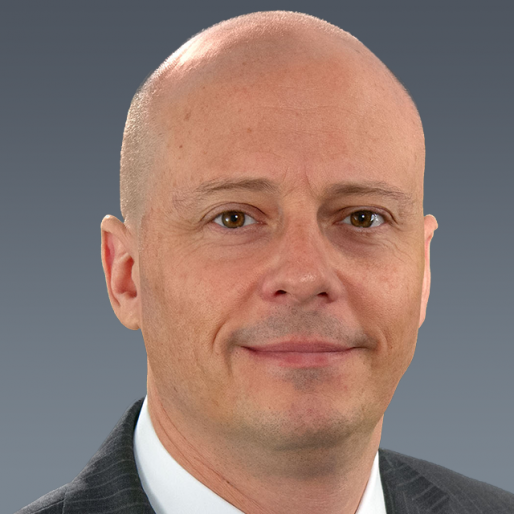 Kevin Kelly
President, National Security and Innovative Solutions
Kevin Kelly is President of National Security and Innovative Solutions for CACI International Inc, an international provider of expertise and technology serving enterprise and mission defense, intelligence, and federal civilian government customers.
Mr. Kelly oversees the design, development, and delivery of enterprise and technology-based offerings in support of defense and national security missions. His sector includes capabilities in command and control, communications, cyber security, intelligence systems and support, space operations and resiliency, and surveillance and reconnaissance.
Mr. Kelly joined CACI after the company's acquisition of LGS Innovations, where he served as Chief Executive Officer. He has more than 20 years of experience in the areas of research, engineering, strategic planning, and organization leadership. Prior to being appointed CEO, Mr. Kelly served as the company's Chief Operating Officer and Senior VP of Strategy. In these roles, he oversaw the company's foundation as a Foreign Ownership, Control or Influence (FOCI) mitigated, wholly-owned subsidiary of Alcatel-Lucent in 2007, and eventually led the efforts to partner with a team of private equity investors from Madison-Dearborn and CoVant to purchase the company and migrate it to become an independent and key platform company within Madison-Dearborn's portfolio.
Prior to Mr. Kelly's 15-year history with LGS Innovations, he held senior positions within General Dynamics Advanced Information Systems and Lockheed Martin.
Mr. Kelly holds a bachelor of science electrical engineering degree from Penn State and a master of science engineering management/systems engineering degree from George Washington University. He has held board and advisory positions with the LGS Innovations Board of Directors, Innovative Technologies Council of INSA, AFCEA, IEEE, the National Advisory Council for GW-SEAS, and several other firms. Mr. Kelly is also a proud member of Engineering Hall of Fame at GWU SEAS.
In 2016, Mr. Kelly was selected as a Finalist in for the "Executive of the Year" award sponsored by the Northern Virginia Chamber of Commerce and Professional Services Council. In 2017, he was appointed Chair of the Technology and Innovation Council of the Intelligence and National Security Alliance, and also named as one of WashingtonExec's "25 Leaders in Government Contracting You Should Know About."